Keynote Speakers

Prof. Dr. Stefan Schepers
Secretary General, High Level Group on Innovation Policy Management
Stefan Schepers has a professional experience of more than 30 years in public and corporate affairs in Europe. On the public governance side, he worked as the EIPA General Director (European Institute of Public Administration) and offered consulting services to the EU Commission and to governments. He particularly focused on creating sustainable value and profitability, and offered consultancy to multinational companies and trade associations. He has been recently appointed as the Secretary-General of High-Level Group on Management of Innovation Polity, which was launched in December 2011 as an independent, triple-system and temporary initiative by the European Union to develop a European innovation policy. Stefan Schepers is a Belgian citizen, and has an undergraduate degree in Law (University of Leuven, Belgium) and a master's degree in European Studies (University of Strasbourg, France). He completed his PhD studies in Political Science (University of Edinburgh, England). He is a member of various professional organizations, and was elected as a member of European Academy of Sciences and Arts in 2008.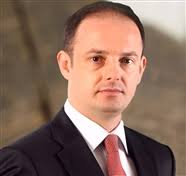 Murat Çetinkaya
Republic of Turkey Central Bank Governor
Çetinkaya, who started his banking career at Albaraka Türk Participation Bank, has held various posts in international banking and treasury. Çetinkaya continued his career at Türkiye Halk Bank after 2003, acting as the Chairman of the Department of International Banking and Structured Financing, and later as the Assistant General Manager of International Banking and Investor Affairs. During this period, he also served as the Member of the Executive Board at various subsidiaries of the Bank, including Halk Investment and Securities Corp. After 2008 until the time of his appointment as the Vice-Chairman, Çetinkaya worked as the Assistant General Manager of Treasury, International Banking and Investment Banking at Kuveyt Türk Participation Bank Corp. Çetinkaya was appointed as the Vice-Governor of the Central Bank of Turkey on June 29, 2012, and as the Governor of the same bank on April 20, 2016.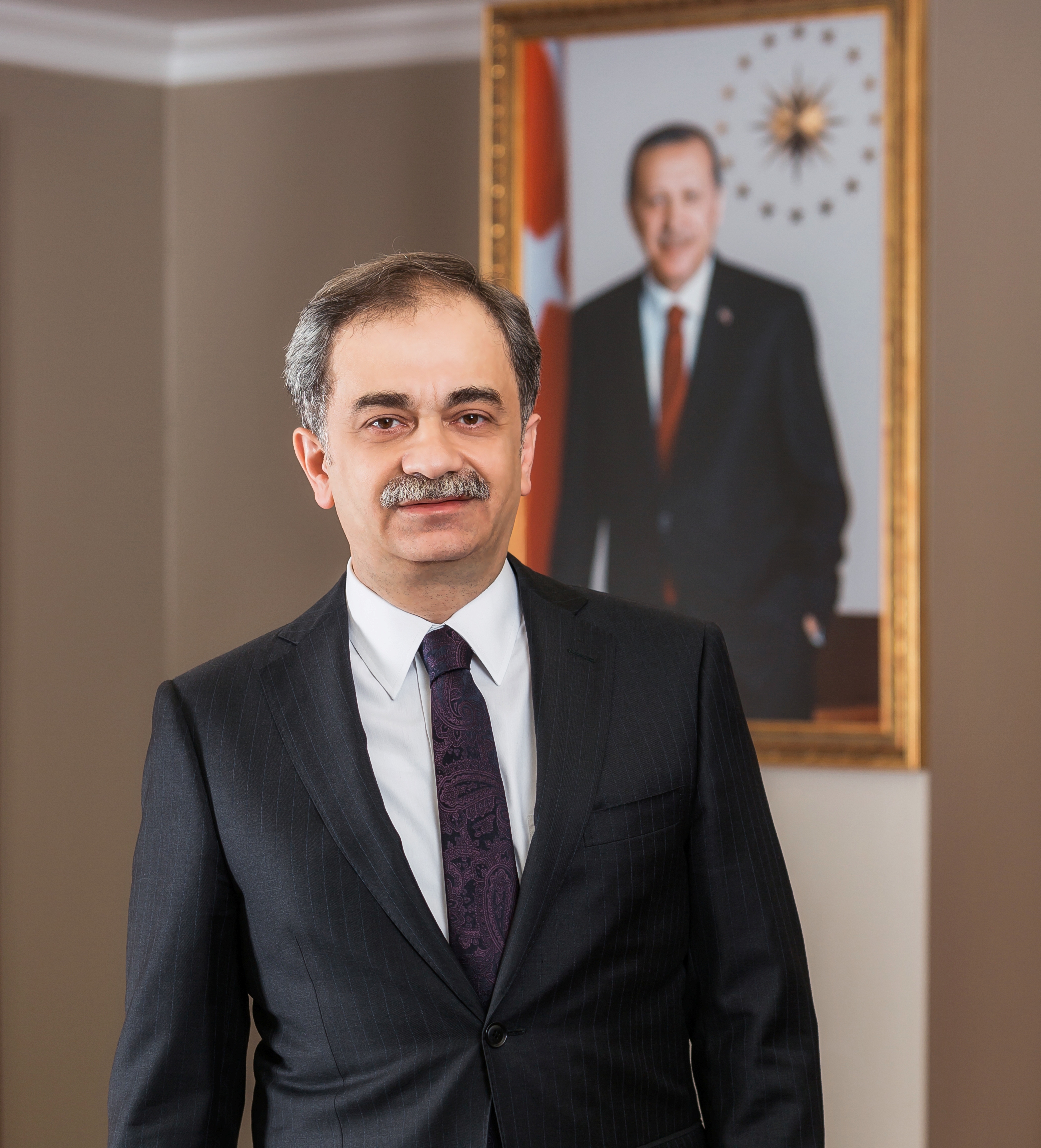 Dr. Hayri Baraçlı
Secretary-General of Istanbul Metropolitan Mayor's Office
He has been a lecturer at Yıldız Technical University, Department of Industrial Engineering since 1999. Baraçlı also held positions as the Member of Executive Board at Sugar Factories of Turkey Corp., project coordinator at Istanbul Metropolitan Municipality, Executive Advisor at the Center of National Productivity, and a member of oversight committee at Turkish Wrestling Federation. Dr. Baraçlı is a member of various non-governmental organizations, and has extensive works on Strategic Management and Planning, Business Management, Restructuring, Reorganization and Human Resources, Feasibility and Studies of Investments, Management of Efficiency, etc. Furthermore, he has served as an assistant to the Rector, Coordinator of Public Relations and as the chairman of the Center for Development of Human Resources at Yıldız Technical University. He was appointed as the General Manager of Istanbul Electric Tunnel and Tramway Enterprise in July 2009. Baraçlı was appointed as the Secretary-General of Istanbul Metropolitan Mayor's Office. He is married with three children and speaks English.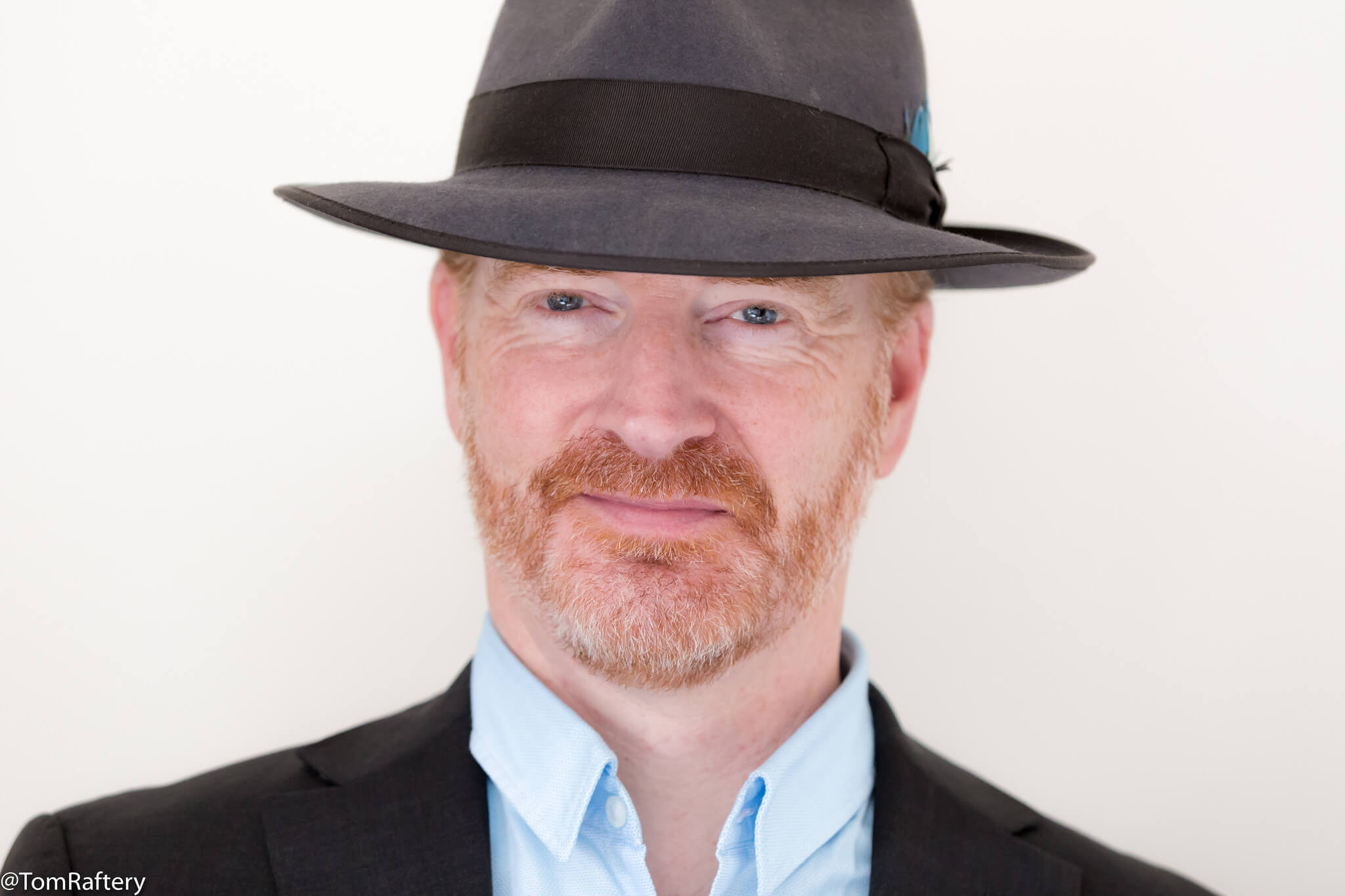 Tom Raftery
Global Vice President, Futurist & Innovation Evangelist, SAP
Inspirational international keynote speaker Tom Raftery is a Global Vice President for SAP, a guest lecturer at the Instituto International San Telmo, and a board advisor for a number of start-ups. Before joining SAP Tom worked as an independent industry analyst focusing on the Internet of Things, Energy and CleanTech and as a Futurist for Gerd Leonhardt's Futures Agency. Tom has a very strong background in technology and social media having worked in the industry since 1991. He is the co-founder of an Irish software development company, a social media consultancy, and is co-founder of hyper energy-efficient data center Cork Internet eXchange. Tom also worked as an Analyst for industry analyst firm RedMonk, leading their GreenMonk practice for over 7 years. Tom serves on the Advisory Boards of SmartCities World and RetailEverywhere.com.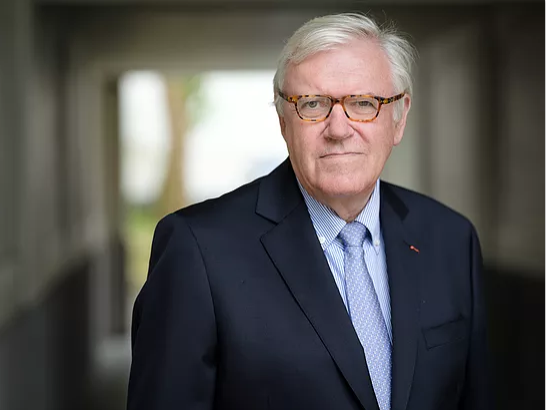 Prof. Dr. Daniel Guéguen
Professor Daniel Guéguen has a wide experience in innovation processes in the public and private sector. Apart from two years at Groupe Lafarge, Daniel Guéguen has dedicated his whole working life to European public affairs, the first half in two trade associations: the European Sugar Federation, where he was Director General from 1988 to 1994, and then in COPA-COGECA, the influential farmers association, where he was Secretary General. In the second half of his career, Daniel set up several businesses specialised in European affairs and after disposing of them in 2012, he founded PACT European Affairs, specialised in the post-Lisbon comitology procedures. Alongside this activity, Daniel Guéguen has published books that have been translated into several languages. Via articles, blogs and tweets widely circulated in international press, he has campaigned for a more operational EU that is closer to citizens. Building upon the educational nature of his books on the EU, Daniel is still today involved in many university programmes, in the USA (Harvard, Georgetown) and across Europe (ULB, Paris Sciences-Po, EDHEC, HEC, INSEAD), and at at the College of Europe in Bruges and Natolin. For his European activities, Daniel Guéguen was in 2005 awarded the rank of "Chevalier" in the order of the Légion d'honneur. Daniel Guéguen has a legal education: laureate of the law faculty of Rennes, Council of Europe scholar and graduate of Sciences-Po Paris (Economic and Financial Department). He operates in French and English.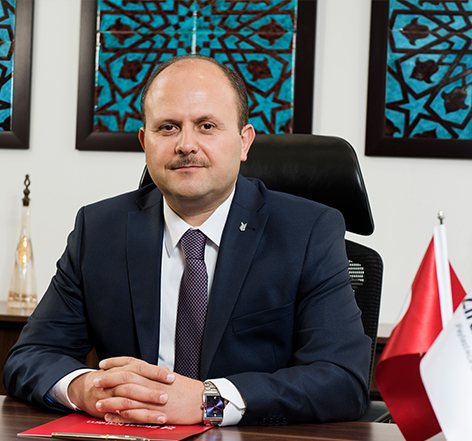 Metin Özdemir
General Manager, Ziraat Participation Bank
Metin Özdemir graduated from the Istanbul University, School of Business Administrationin 1990. Currently, he is doing a master's degree in Marmara University, Institute Research of Middle East and Islamic Countries, the Economy Department. Metin Özdemir entered his profession in Kuveyt Turk Finans Kurumu A.Ş. (Kuveyt Türk) in 1992 and continued his career as a manager in retail industry starting from 1996. Mr. Özdemir has served as the Member of Municipal Council of Istanbul Metropolitan Municipality between 2004 and 2014. Besides the fact that Özdemir keeps working as the Board Member at Ziraat Bank as of April 2012, he also carries out the duties of Ziraat Bank Pricing Committee membership and Credit Committee substitute membership. Mr. Özdemir, who is serving as the member of the Board at Ziraat Participation Bank since February 18, 2015 was appointed as the General Director of the Ziraat Participation Bank on June 12, 2017. In addition, serving as the Member of the Board and continuing to work in the Surveillance and the Pricing Committees of our Bank, Özdemir is also carrying out the task as the Chairman of the Credit Committee starting from July 25, 2017.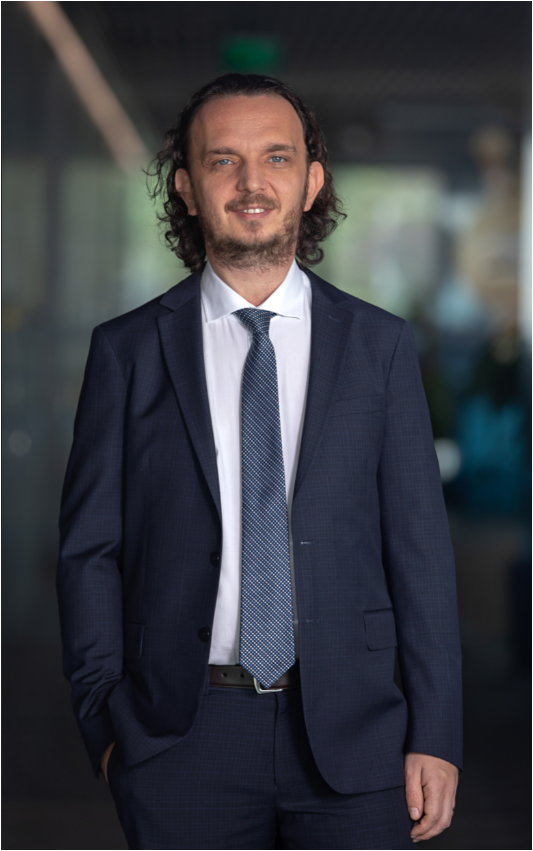 Ömer Barbaros Yiş
Executive Vice President – Marketing, Turkcell
Ömer Barbaros Yiş graduated from Koç University with a double major in Business Administration and Economics and received his master's degree in Economics from Universitat Autonoma De Barcelona. Having started his career in 2006 as Corporate and Consumer Pricing Specialist in Turkcell, he held various Senior Product Manager roles in the marketing department. From 2010 to 2013, he continued his career as the Global Telecom Industry Director in Peppers & Rogers Group. In 2013 he joined Turk Telekom, where he served as Existing Customer Management Director, Premium Segment Customer Management Director and then Fixed Products Revenue Management Director. In 2017, Yiş began working at Turkcell as Strategic and Focused Marketing Director and then he has assumed Consumer Marketing Director role. In addition to his existing role, he has been appointed as the acting Executive Vice President of Marketing, effective as of December 18, 2018.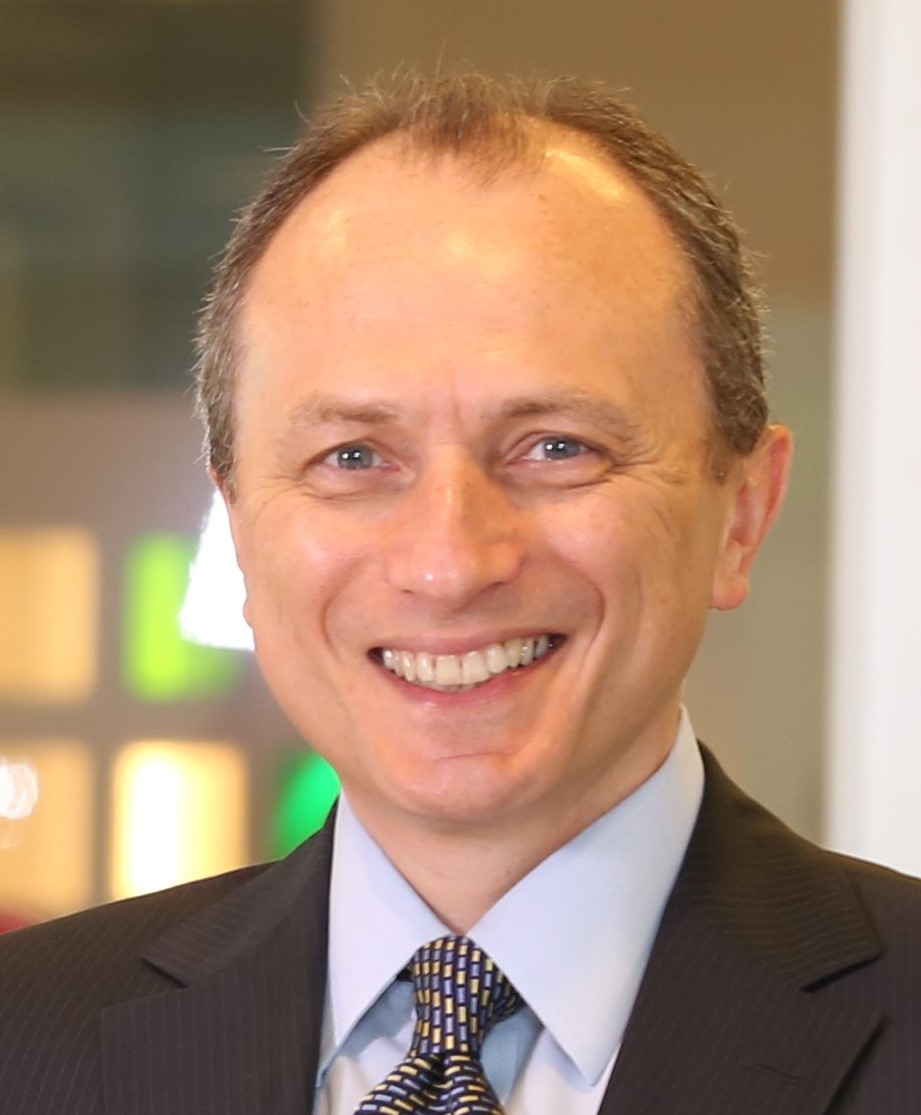 Murat Kansu
General Manager, Microsoft Turkey
Murat Kansu started his career at Microsoft as Middle East and Africa (MEA) area Server and Tools group lead in 2003 as a member of MEA Leadership and EMEA Server & Tools teams. He was in charge of marketing services and products and played an effective role in triple revenue growth. Between 2007 and 2010, Kansu was the Director of Business Operations in Microsoft MEA. This was followed by the Enterprise Customers Sales Director role for MEA Emerging Markets between 2010 and 2012. Kansu was the General Manager, MEA OEM between 2012 and 2015 where he managed Original Equipment Manufacturers business in Microsoft Middle East and Africa and he was in charge of 80 countries to expand Microsoft software use at local and international server & device producer market. Since September 2015 Murat Kansu is the General Manager of Microsoft Turkey. Kansu joined Microsoft from HP where he was in charge of worldwide Financial Services Industry (FSI) marketing team.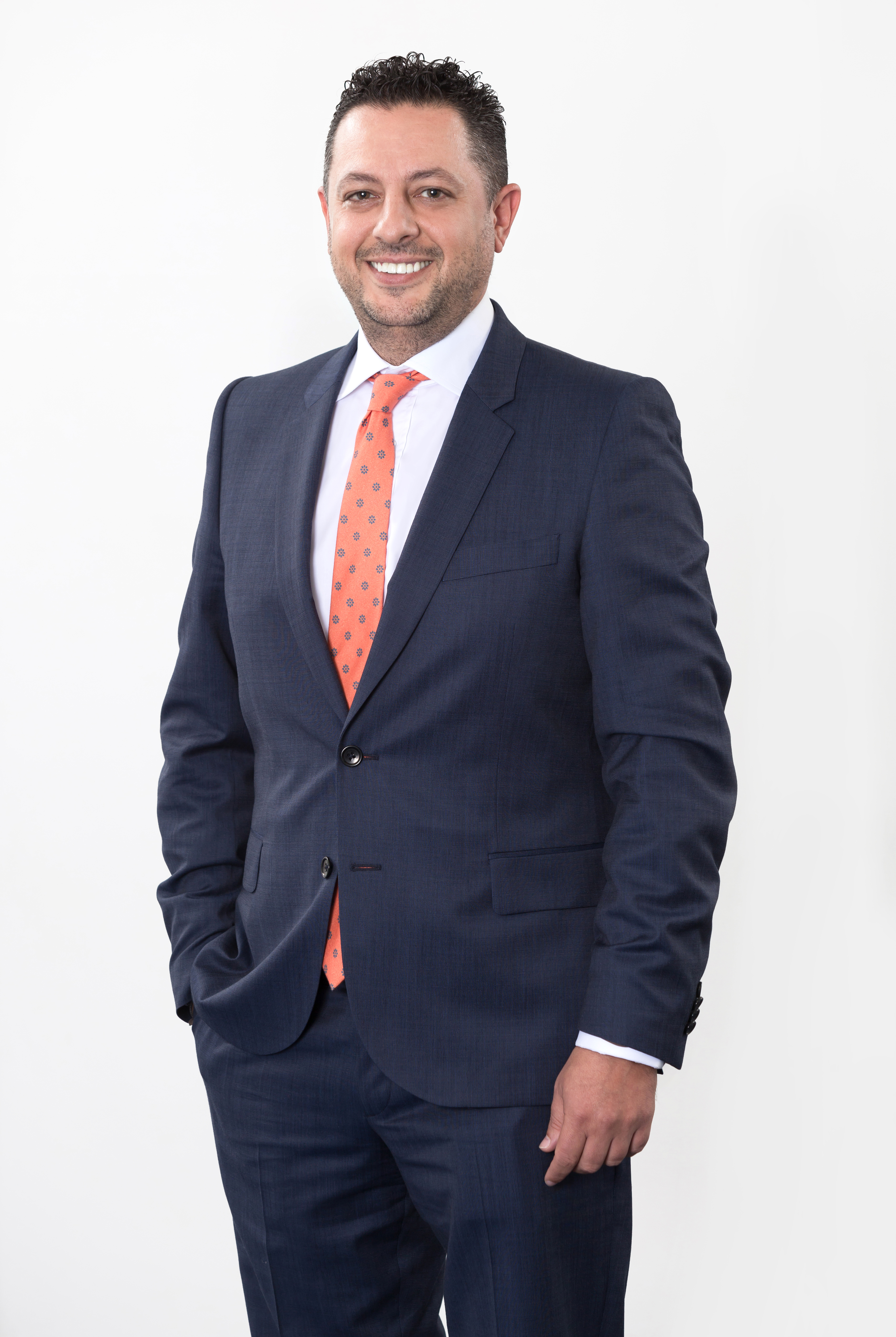 Volkan Sözmen
Country General Manager Of IBM Turkey
Volkan Sözmen was born in Ankara in 1972 and graduated from the Middle East Technical University (METU), Faculty of Chemical Engineering. Holding a postgraduate degree in the field of the Polymer Science and Technologies, Sözmen completed his Executive MBA at METU. Sozmen had several experiences as a sales professional in IT industry since he started his career in 1999. He joined IBM in 2003 and assumed several roles within the company related to public, telecommunication, banking, finance and insurance industries. He was serving as Enterprise Business Unit Manager until he was assigned to his current role as IBM Turkey Country General Manager in January 2019. He gives importance to the diversity in the company, and he took responsibility as the "Diversity Ambassador" for many years at IBM. He is married and the father of 2 children.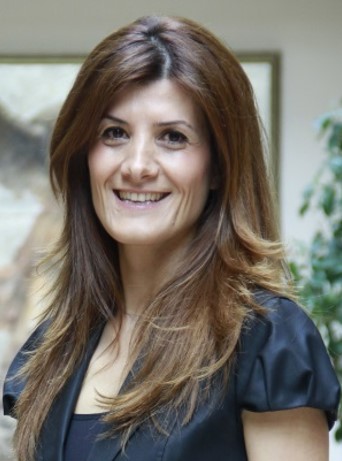 Özlem Kestioğlu Özel
Marketing Director SAP South Europe & Francophone Africa
A true dreamer and change maker. She believes dreams can only come true by pushing the limits with the power of continuous change. As an authentic and highly energetic leader she has been a change initiator and growth hacker throughout her 20 years of career. She started to work as a consultant in SAP and then worked in different Sales and business development Executive roles in Oracle and KocSystem (largest system integrator in Turkey). She worked lastly in Accenture as Country Managing Director of Consumer Goods, Manufacturing, Retail and Travel &Transportation Industries. To achieve desired growth, she shaped go to market strategy including account strategy, solution strategy, people strategy. In 2017 she built her own consulting company "GrowRide" to help the technology businesses to reach their potentials and help them to build effective sales and marketing organizations so that companies can ride their growth journey. She built go-to-market strategies for some top scored start-ups in Turkey. She is still working with startup organizations and incubation centers to give consulting to support the growth and globalization journey of technology startups. Very recently, in March 2018, she joined SAP with her 20 years of experience in Technology Industry as Marketing Director of SAP South Europe and Francophone Africa region. As being part of SAP's global digital transformation strategy, she contributes to the growth of SAP in thee region . As one of the impactful social leaders, she is keen to help and to support women in their journey for self-actualization and encourage them to take more part in economy. So, she works as active mentor and member in some women organizations voluntarily. She is also keen in developing entrepreneurs, therefore she works in technology incubation centers as active mentor and advisor. She is graduaded from Istanbul Marmara University Industrial Engineering Department and married with 1 son.

Prof. Dr. Mahmut Ak
Rector of Istanbul University, Honorary Chairman of the Congress
He graduated from Istanbul University, Faculty of Literature, Department of History in 1987. He received his Doctorate in 1997 and was appointed as an assistant professor at the Department of Modern History in 1999. In 2005, he became an Associate Professor of Modern and Contemporary History. The same year, he started his office as an Assistant Manager at Istanbul University, Institute of Social Sciences (2005-2007). He was the chairman of the Department of History at Istanbul University, Faculty of Literature from 2008 to 2011 In 2011, he was appointed as a professort at the Department of Modern History Prof. Dr. Mahmut Ak was appointed as the Rector of Istanbul University on February 11, 2015.

Prof. Dr. Sedat Murat
Vice Rector of Istanbul University
Prof. Dr. Sedat Murat graduated from Marmara University, Faculty of Economic and Administrative Sciences in 1984. The same year he started his graduate studies on Labor Economics and Industrial Relations at Istanbul University, and the following year he became a research assistant in the same department. Murat wrote a PhD thesis titled "Youth Unemployment in General and in Turkey with its Socio-Economic Aspects", Dr. Nevzat Yalçıntaş assisted as an advisor. Murat received his title of Assistant Professor in 1992, the title of Associate Professor in 1994, and the title of Professor in 2002. Prof. Dr. Sedat Murat has been working as the Chairman of Department of Labor Economics and Industrial Relations since 2008, and as the Chairman of Ethical Board of Public Officers at the Prime Minister's Office. Murat also worked as the Dean of Istanbul University, Faculty of Economics from 2010 to 2012. He has been the assistant to Rector at Istanbul University since 2012.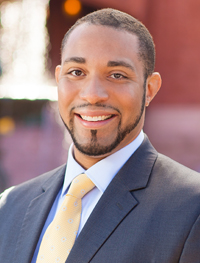 Tommy Calvert
Bexar County Commissioner
Tommy Calvert, one of the youngest county commissioners in the history of Bexar County, started his public relations work in 1998 as a municipal councilor, in 2000 as a special project manager at the House of Representatives, and in 2001 as a temporary project interim administrator at Texas. In 2002, he completed his Bachelor's degree in International Relations at Tufts University. In the same year he established the public relations and public affairs firm Calvert International Colsulting and started to provide consultancy services for public sector leaders. Tommy Calvert, the Bexar County commissar, was set to re-invigorate the region by rebuilding neglected historical areas since 2015, and has set budgets for the development of the regional substation, new clinical center and regional parks. On the other hand,he provided financial support to schools in Bexar County in order to create information technologies and cyber workforce. Tommy Calvert is responsible for the 1.8 million population of Bexar County with a population of over 400 thousand.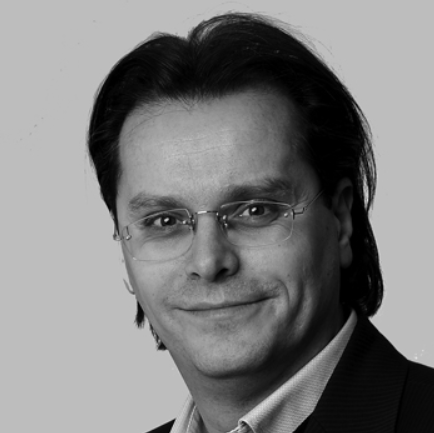 Prof. Dr. Bernd Wollnik
Director of Human Genetics, Göttingen University
Bernd Wollnik, MD, is the director at institute of Human Genetics at the University Hospital Campus Göttingen, Germany. After graduation as a medical doctor from the University in Bonn he was medical fellow and postdoc at Center for Molecular Neurobiology, University of Hamburg in Germany. In 1997 he received a DAAD fellowship for young scientist to continue his scientific work at the Child Heath Institute at the University of Istanbul, Turkey. He got a foreign lecturer position at Istanbul University in 1999 as head of the Division of Molecular Genetics of the Child Health Institute. During his time in Turkey, Bernd Wollnik received the International Scientific Award of Istanbul University (2001) and the Young Scientist Award of the Turkish Academy of Science (2002). After returning back to Germany he established his group at the CMMC. His main research interests are to elucidate the molecular pathogenesis of craniofacial and skeletal malformation syndromes, and progeria-associated phenotypes. During the last years his group identified several disease-causing genes and the underlying molecular mechanisms. Bernd Wollnik is member of the national rare disease consortia SKELNET and FACE, an actively funded member of the Cologne Excellence Cluster on Cellular Stress Responses in Aging-Associated Diseases (CECAD), and co-ordinator of the ERARE network CRANIRARE.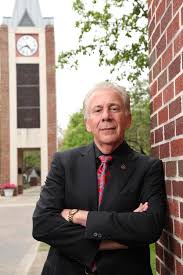 Dr. Louis Agnese
President at University of the Incarnate World
Dr. Louis J. Agnese. Jr. served as the eighth president of the University of the Incarnate World from 1985, when at the age of 33 he became one of the youngest college presidents in the United States, until his retirement in 2016, when he was named President Emeritus and Trustee Emeritus. His was the second longest presidential tenure in UIW's 136-year history. Dr. Agnese holds a Ph.D. in Counselor Education from the University of Pittsburgh; a Master of Education in Counseling and an Education Specialist Degree in Supervision of Counseling Services, both from Gannon University (Erie, PA); and a Bachelor of Art in History and Psychology from St. Mary of the Plains College (Dodge City, KS). Dr. Agnese was awarded an honorary Doctor of Business Administration degree from South Korea's Woosong University in 2014 and an honorary Ph.D. from UIW in 2016. He had previously received the Distinguished Alumni Award from Gannon University in Pennsylvania and the Outstanding Alumnus of the Year Award from Saint Mary of the Plains College in Kansas.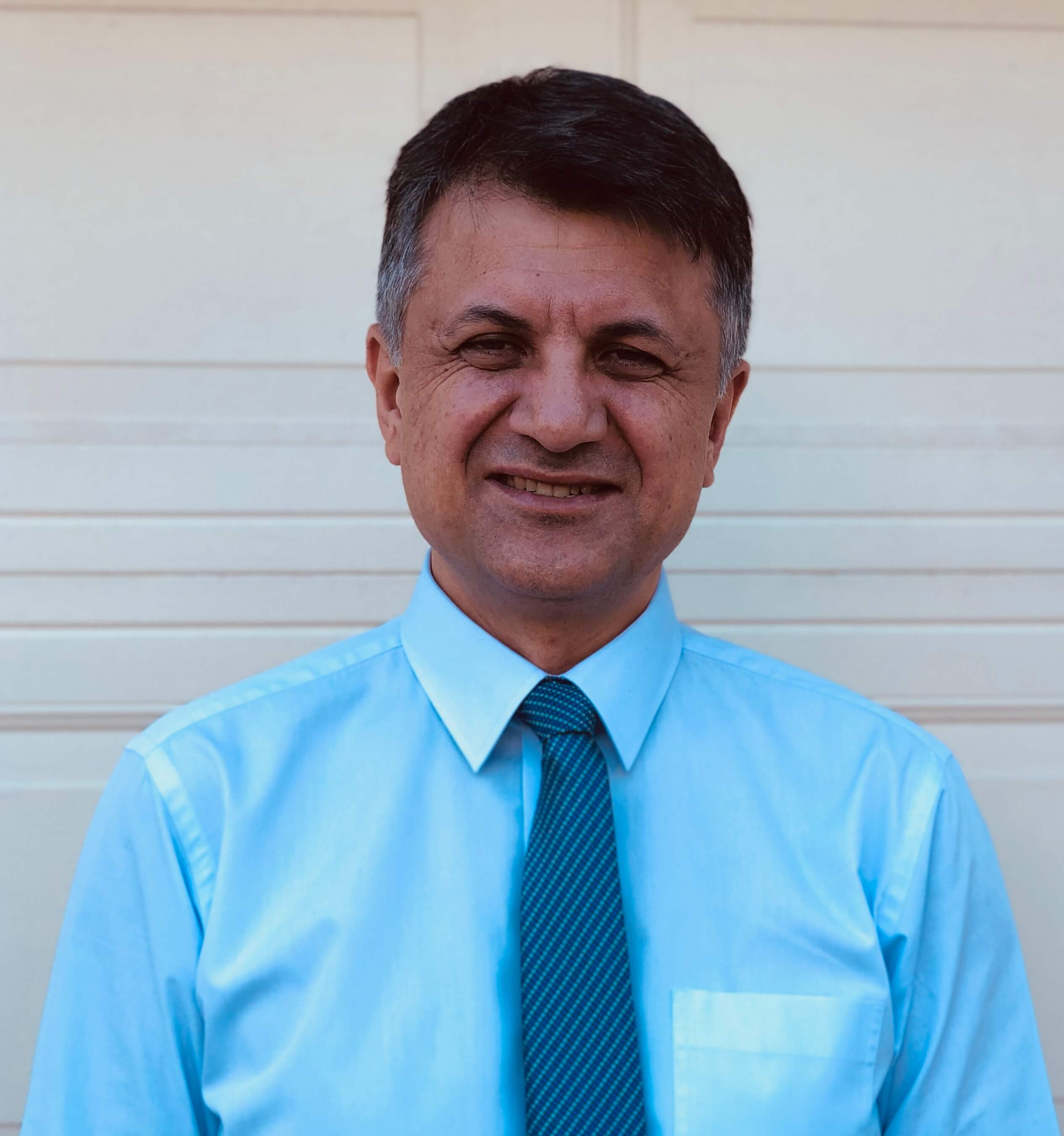 Prof. Murat TAŞ
Prof. San Antonia College
Professor Dr. Murat Taş earned his Ph.D. degree in 2004 from the University of the Incarnate Word in the field of International Education & Entrepreneurship. He has served as a professor, director, and assistant to the president positions in various universities in Texas. Prof. Tas have been involved in the field of international education and higher education for over two decades. He has been teaching, providing administrative support, and serving the world in the capacity of an instructor, mentor, and an administrator for students, faculty, and staff in higher education, both in the U.S., Turkey, and abroad. He has experience in developing and maintaining partnerships in Azerbaijan, Brazil, Canada, China, Cyprus, Egypt, France, Georgia, Germany, Greece, Hong Kong, India, Indonesia, Iraq, Italy, Japan, Kazakhstan, Kyrgyzstan, Malaysia, Mexico, Philippines, Saudi Arabia, Singapore, South Korea, Spain, Switzerland, Taiwan, Turkey, UAE, and Vietnam. Prof. Tas is also leading the Turkish American Association of San Antonio since 2008.

Mehmet Demir
SINBO Small Appliances, Chairman of the Board
Born in 1962 in Antalya, he studied at the Faculty of Economics and Administrative Sciences at University of Vienna. During his studies in Austria he had many commercial activities. In 1984, when he returned back to Turkey, he became a young entrepreneur in Istanbul's most popular commercial center. For 20 years with his visionary perspective enabled him to become one of the most successful businessmen in foreign trade. In 1997, he established SINBO (small household appliances and made SINBO brand a well-known brand in 80 countries and 5 continents. Supported by young designers and engineers, SINBO contributed to raising creativity in the common projects of the world of science. Today, he is president of the Board of Directors and is in charge of 1000 employees and 150 different products with an annual production capacity of 80,000 products. As a socially conscious person he is supporting many Social Responsibility and Awareness Projects. This excitement he has, have been appreciated in the business world and political circles.

Aslan Demir
Kuveyt Türk, Assistant General Director – Strategy
Aslan Demir, who was born in Amasya in 1971, has graduated from Marmara University, International Relations Department. He has completed his postgraduate degree in Sheffield University in England, with his thesis themed "Critical Elements of Strategy Implementation in Banking Sector - Bankacılık Sektöründe Strateji İcrasının Kritik Unsurları". Mr. Demir, who started his career in banking business in 1995 in Treasury Directorate of Kuwait Turk Bank, worked in Treasury Directorate for 6 years, then he continued his career in Project Management and Quality Directorate between 2001 and 2004. He has been appointed as Director of Quality and Project Management in 2005 and continued his career as Group Director of Information Technologies through the reorganization in 2007. As of October 2012, he has been continuing his task as the Assistant General Director who is responsible for Strategy.

Ahmet Hamdi Atalay
HAVELSAN General Manager & CEO
Graduated from Yıldız Teknik University, Electronic and Communication Engineering Department in 1984. Between the years of 1985-1986 he worked as a R&D engineer in TELETAS and in 1987 employed as a Quality Engineer in NETAS. Atalay, continued his career as Quality Manager and Wireless Systems Manager until 2004 and between 2004-2009 he acted as a board member in Information and Communication Technologies Authority. He has worked as an Executive Board Member in NETAŞ, as a Board Member in KRON Telecommunication INC and as HAVELSAN Board Member for three years each. Between 2010-2015, he was the General Manager of PROBIL Information Technologies INC. Ahmet Hamdi Atalay has been chairing the Information Security Association Board since August 2012. Ahmet Hamdi ATALAY has also served as; Computer Software Assembly Member in the The Union of Chambers and Commodity Exchanges of Turkey, Transportation, Maritime and Communications Ministry's R&D Evaluation Board member, and Fencing Federation Board Member.

Ergün Kırlıkovalı
Founder & President at IPI
Born in Izmir, Turkey, in 1952. Received B.S. in Chemistry, Bogazici University, Istanbul, Turkey, and M.S. in Polymer Science, the University of Manchester, England. Conducted research on polymers: Chemie Linz, Austria and DSM, Holland. Worked as product development chemist for various polymer companies in San Francisco, Los Angeles, and New York. Established his own company for research, development and manufacturing of new polymers for aerospace. An avid practitioner of innovation - having supplied to the industry in the past 32 years dozens of products he invented—he believes that innovation is not necessarily confined to one's genes, as commonly asserted, and that it is, to a large extent, teachable. He thinks prosperity can only come from added value that is generated when innovation, supported by R & D, is applied through entrepreneurism.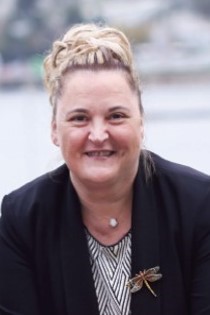 Prof. Dr. Mihri Ozkan
Professor of Electrical and Computer Engineering, University of California, Riverside
She received her MS degree at Stanford University in 1995 and her Ph.D. degree in Electrical and Computer Engineering at the University of California, San Diego in 2001. She has been elected as the "Climate Action Champion" and the "Change Maker Professor" of UCR in 2016. She believes the adaptation of electric vehicle technologies by 2040 depends on the improvements for affordability, battery storage capacity, and battery durability. Dr. Ozkan states this requires breakthroughs in raw materials, battery technologies, processing and manufacturing. She aims to reduce the cost of anode and cathode raw materials for fabrication, use safer and reliable materials and architectures and performance increase in Li-ion batteries by using abundant renewable and various recyclable resources. Her work on novel battery technologies using in-expensive and renewable resources such as mushrooms, beach sand and various waste materials such as recycled glass bottles and plastics won Ozkan the Top 100 Author award from the Nature publishing group. Dr. Ozkan's passion and work on climate and environmental improvement has been recognized with the Humanitarian Star award this year. Her research on batteries and environmental recovery materials and the sponge-suite are featured in popular news outlets including The Forbes, The Guardian, The New York Times, Science Channel, BBC, TBS, Discovery News, Time, Popular Science, The Huffington Post and many more. Ozkan advised about 70 graduate students so far, mainly PhDs. Dr. Ozkan published about 300 technical papers (Citations: 7310, H-Index: 44, i10-index: 114). She has 12 UC patents and over 65 patent disclosures. 15 of her patents are licensed by the industry. She received many honors including; the National Medal for Engineering Science Award from the Society of Engineering Science, the Frontiers of Engineering Honor by the National Academy of Engineering, and the Emerging Scholar Award by the American Association of University Women.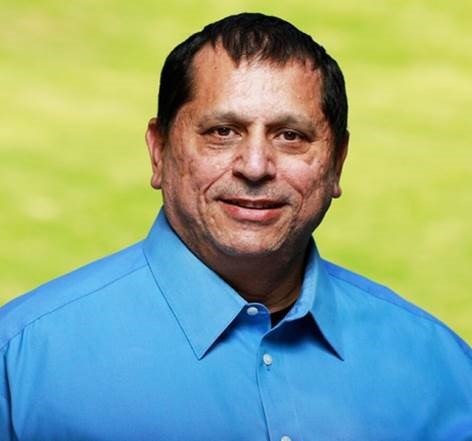 Prof. Dr. Cengiz S. Ozkan
Professor of Mechanical Engineering, University of California, Riverside
Cengiz Ozkan is a visionary scientist and inventor with exceptional contributions to engineering research and innovation, and societal service with international distinction. He received his Ph.D. degree in Materials Science and Engineering at Stanford University in 1997. He made pioneering advancements in the fields of energy storage, nanoelectronics for beyond CMOS, and hierarchical nanomanufacturing. Before joining UCR in 2001, Dr. Ozkan was employed in the defense microelectronics industry. He developed a new generation of Li-ion battery electrodes based on three-dimensional graphene materials; silicon oxide nanotubes, nanoporous silicon spheres, silicon nano-fiber fabrics; encapsulated sulfur materials; and high power density supercapacitor architectures. Furthermore, he made significant contributions to fabricating atomically thin two-dimensional materials towards future low-power nanoelectronics. He has been a member of several prestigious engineering centers including the DARPA-SRC STARnet Center for Spintronic Materials, Interfaces and Novel Architectures; DARPA-SRC MARCO Center for Functional Engineered Nano Architectonics, and NSF Nanoscale Science and Engineering Center for Hierarchical Nanomanufacturing. Dr. Ozkan has more than 300 technical publications including journal papers, conference proceedings, abstracts and book chapters; over 80 patent disclosures, has given more than 150 presentations worldwide, and has 15 patents licensed by the industry. His research received significant media attention in many news outlets including The Wall Street Journal, Huffington Post, The Forbes, BBC, Discovery Channel, MTV News, Physics Today, Popular Science and Materials Today. He serves on the UCR Research and Economic Development Advisory Board providing guidance for oversight of research, funding and technology commercialization. He received many honors including the European Advanced Energy Materials Award, and the John J. Guarrera Engineering Educator of the Year Award. He organized and chaired nearly 40 conferences worldwide, and he is currently organizing the symposium, "Battery Technologies for Next Generation Electric Vehicles and Grid Storage Applications", for the Fall 2019 MRS Meeting in Boston, MA.

Haydar N. Çolakoğlu
TEB Holding Corp., Member of the Executive Board
He is the assistant chairman of the executive board at Egegaz and Çolakoğlu Metallurgy. He is also a member of the executive board at Türk Ekonomi Bank (TEB) Holding. Mr. Çolakoğlu is a graduate of economics and finance at Princeton University. He is a member of Endeavor, which encourages global entrepreneurship. Mr. Çolakoğlu also actively cooperates with angel investment platforms and businessmen associations in Turkey to promote entrepreneurship in information and science.

Süleyman Orakçıoğlu
Orka Holding, Chairman of the Executive Board
After graduating from Atatürk University, Department of Management, he founded ORKA Textile Industry and Tourism Trade Corp. with his brother Halidun Orakçıoğlu in 1986. Chairman of the Executive Board of ORKA Textile and creator of the Damat-Tween brands, Orakçıoğlu received the award of the Industrialist and Businessman of the Year in 1998, and the award of the Businessman of the Year in 2000. Süleyman Orakçıoğlu was also a finalist in the "World Entrepreneur of the Year" competition, which has been held by Ernst & Young to acknowledge successful entrepreneurs for 17 years, and which has included Turkey since 2004, and he won the Entrepreneur of the Year award, which is still the first and only comprehensive business awarding program of the world. Süleyman Orakçıoğlu was ranked among the top 30 entrepreneurs in Europe by the students of University of Aarhus, Denmark in 2003. He also took part in the "Innovating Europe" project.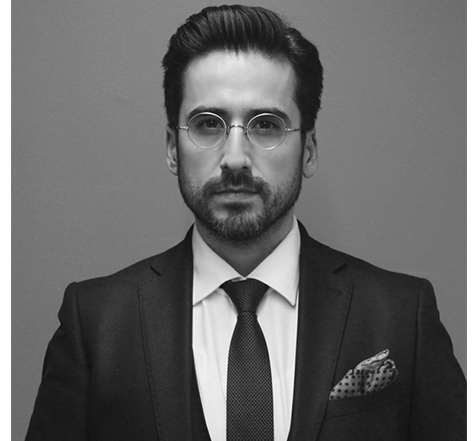 Mustafa Mertcan
Dof Robotik A.Ş. Founder and Chairman
Mustafa Mertcan had been interested with Simulators while he was a University student and he made his first attempt in the Simulator Industry when he was a University student. In 2009, the first version of the XD Cinema was developed, which he been working on it for many years. Founding President of Dof Robotik A.Ş. Mustafa Mertcan has installed more than 40 XD Cinema in Turkey in 2010. In 2011, Dof Robotik A.Ş. has been started export and has become one of the leading companies in the Amusement Industry. Mustafa Mertcan has won many successes and awards in Turkey and International Market because of producing advanced, high technology products with a view to closely follow the technology and trends that make up the culture of Dof Robotik A.Ş. and to be a pioneer in innovation of Amusement Industry. Dof Robotik A.Ş. has won many high prestigious international awards such as IAAPA "Brass Ring Award" and CES "Innovation award". Dof Robotik San. A.Ş. has done more than 100 installations in Turkey and more than 300 installations in more than 50 different countries. Dof Robotik A.Ş. is a export oriented company. Mustafa Mertcan attaches great importance the R&D studies, which Dof Robotik A.Ş. registered R&D center in Turkey and continues to contribute to the development of the Amusement Industry both in Turkey and International Market with the newest products which Dof Robotik A.Ş. produce with their strategic partners for major brands. Mustafa Mertcan, still working as "Chairman" at Dof Robotik A.Ş. which he found.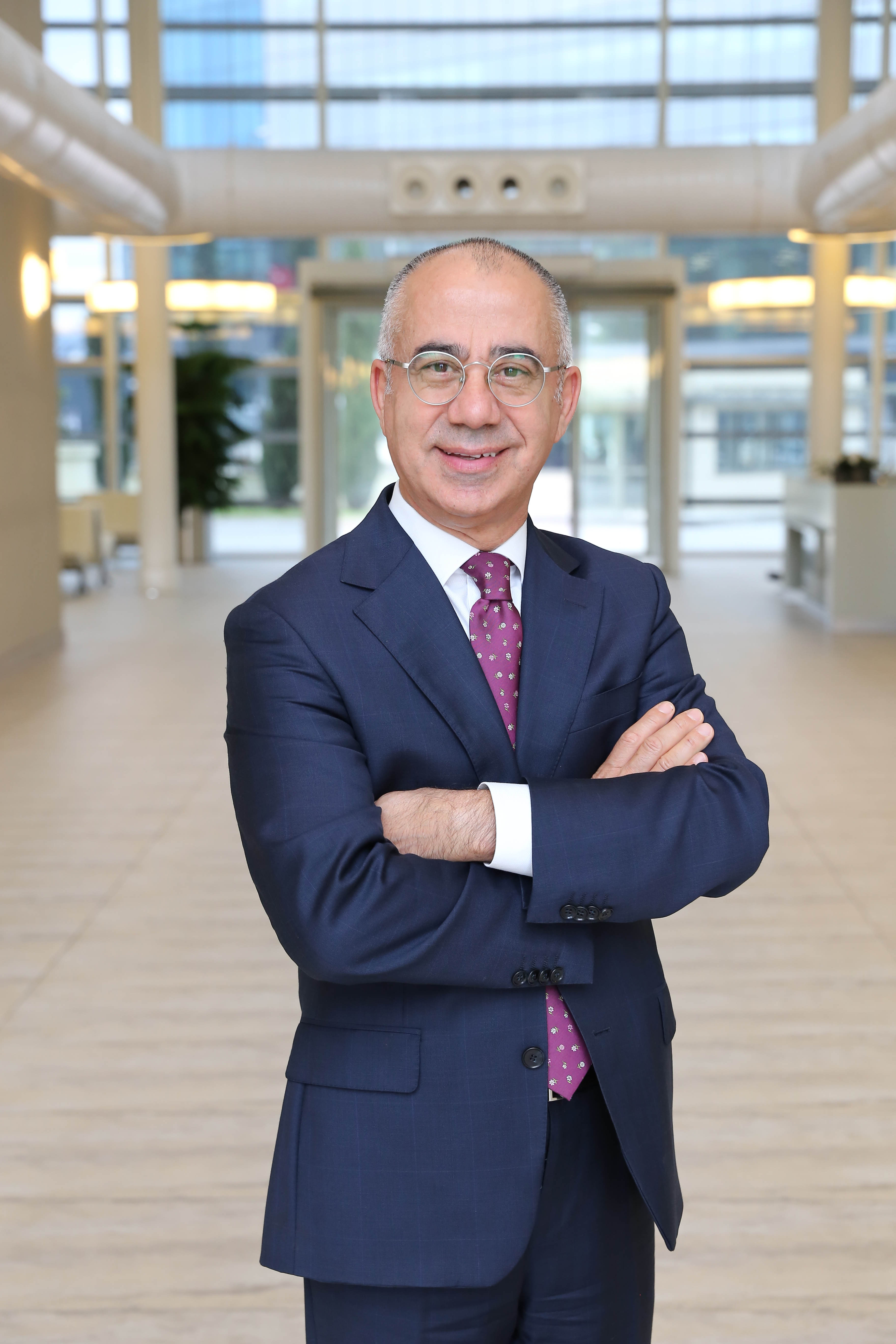 Mehmet Ormanci
Business Banking Marketing and Sales Group Director, TEB Director
Mehmet Ormanci, 31-years banker, he has served as branch manager, regional manager, and regional director for many years in different banks. After his branch and district experiences, he was assigned TEB SME Banking Sales Group Director for the last 7 years. He is currently Group Director of Business Banking Marketing and Sales.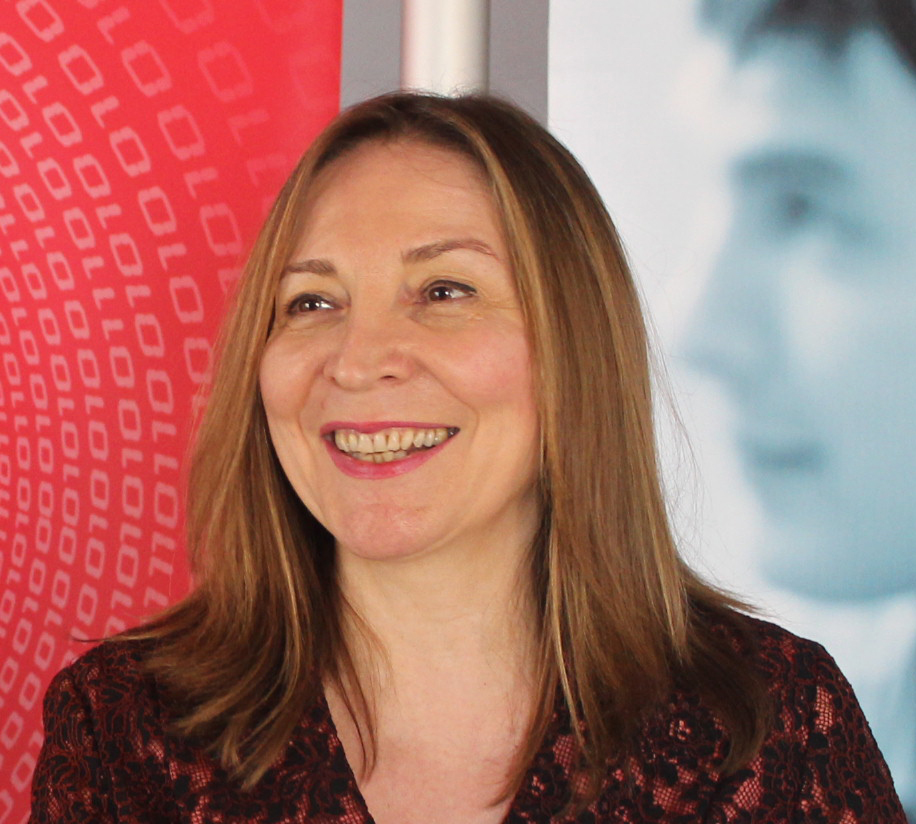 Ayşe Nazmiye Uça
Datasist Information Technologies Corp. CEO
After graduating from Gazi University Faculty of Management in 1980, Ayşe worked as a corporate manager within the accounting, finance and financial consultancy sectors, whilst also studying banking at City University. In 1999, she established Turkey's first payroll-outsourcing firm, Datassist Payroll Service. Today, Datassist has become the payroll outsource industry leader with 130 employees and branches in four different cities across Turkey. In 2010, the company launched 'Dakika Personnel Management Platform', which combines HR processes with its payroll services that enable International Companies and corporate Turkish companies in the Fortune 500 list to focus on creating value-oriented jobs. Ayşe Nazmiye Uça is currently leading a team of experts who are working on innovative projects such as artificial intelligence applications in payroll engines, and micro service applications that will carry the Dakika personnel management system into the future under the Datassist banner.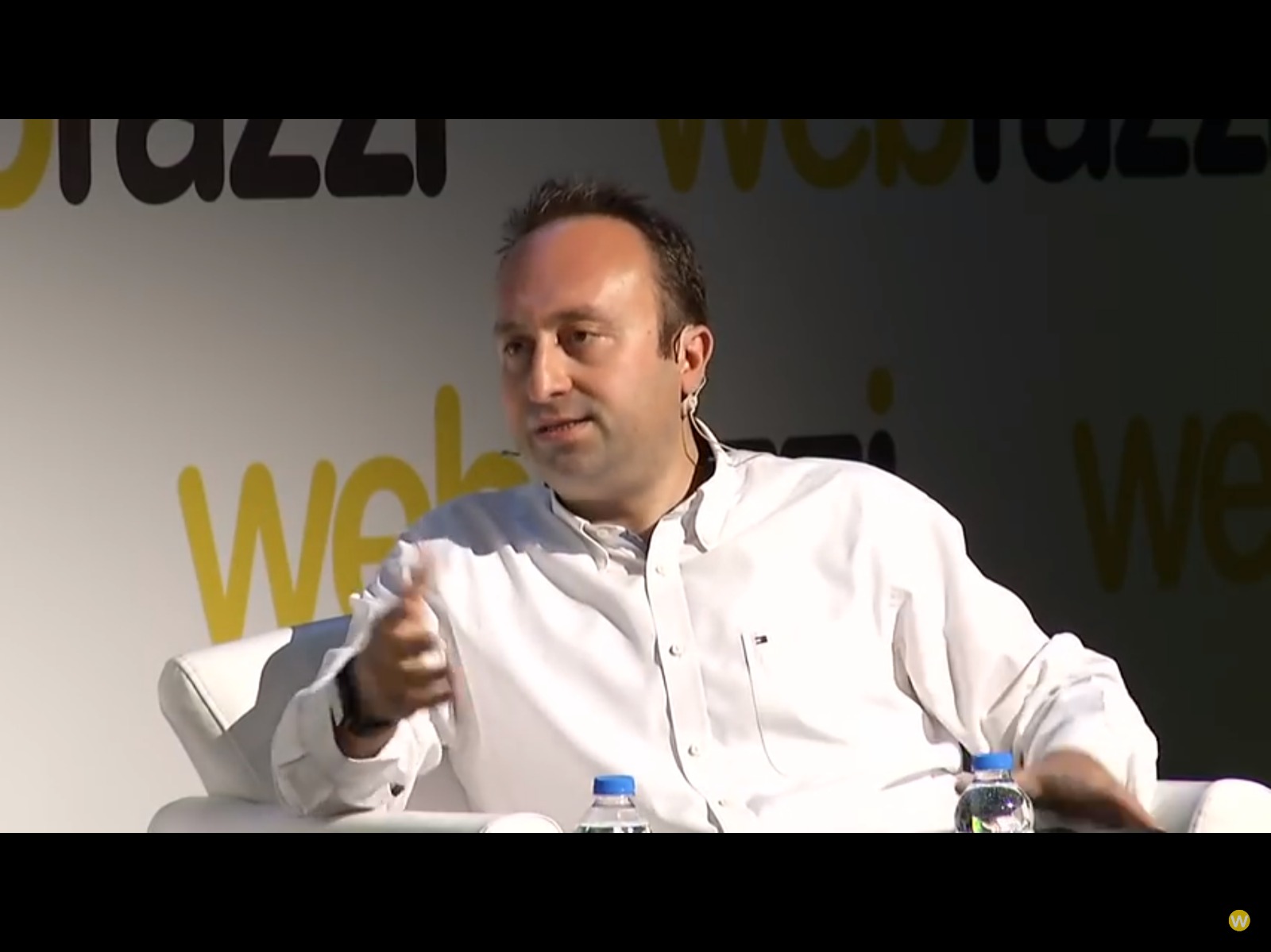 Bulent Tekmen
Colendi, Partner
Bulent is a Serial Entrepreneur. His prior Banking Regulation and Supervision Agency Licensed e-money company ininal.com has reached more than 2 Million accounts, and 1 Million active digital wallet users monthly, and still growing fast. Cheque-Dejeuner Group acquired in May 2016 a majority stake at ininal and signed for one of the biggest deals in the Turkish Startup ecosystem. He is working for years to transform the banking industry, micro credits and credibility world into digital and has started Colendi and Digipays as the right solution for this vision. Bulent is also an active investor and invests in earlystage FinTech start-ups through NextVentures. Bulent has been elected as the "Internet Entrepreneur of the Year" in Turkey and EY Entrepreneur Of The Year - Accelerating Entrepreneurs program in Monte Carlo. He won several awards: "Best FinTech Start-up". The Wired UK magazin elected in 2013 and 2014 ininal as the hottest 100 companies in Europe. Prior to ininal, Bulent spent more than 15 years in Financial Technology Consultancy and Software development. Bulent holds B.S. Industrial Engineering degree and joined Harvard Business School later.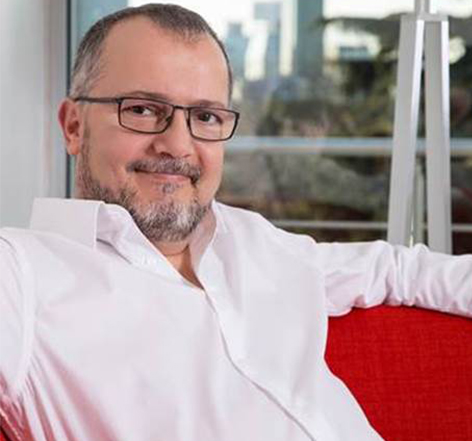 Nazım Salur
Founder and Chairman of BiTaksi and Getir Applications
Nazım Salur is the founder of BiTaksi and Getir. A graduate of Boğaziçi University, Salur first two companies produced furniture and brokered the sale of used industrial plants. In 2013, he launched his first tech startup, BiTaksi, Turkey's leading taxi hailing app. BiTaksi introduced credit card payments for taxis for the first time. Getir, a mobile retail app, was launched in 2015. Getir delivers hundreds of everyday items in 10 minutes throughout Istanbul. With Getir, Salur built a unique business model that continues to be the only one of its kind in the world. Salur has been a serial entrepreneur for over 20 years.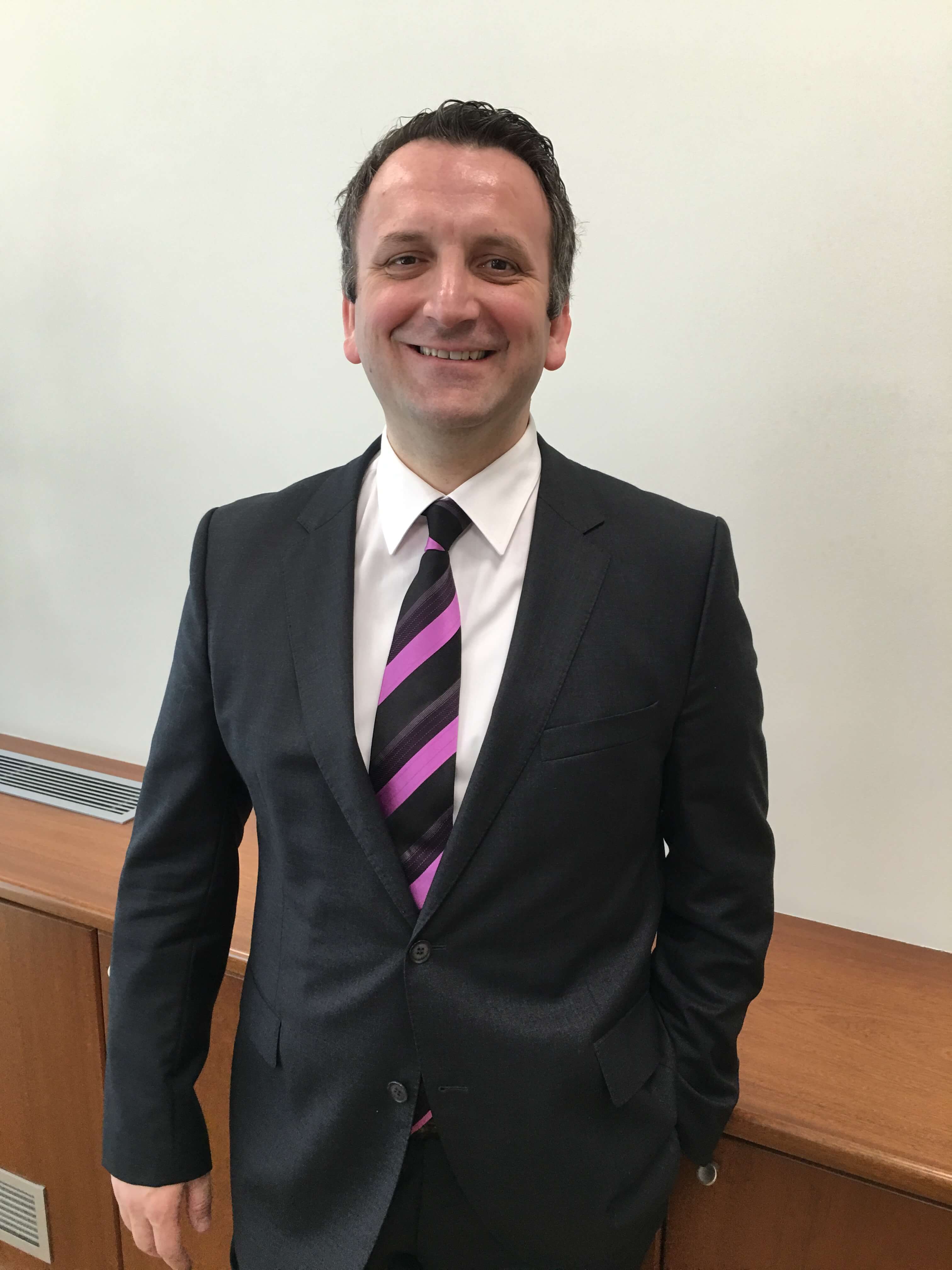 Nejat Ege
ABB , Head Of Country Sales
After graduating from Maçka Technical High School in 1989, he graduated from the Electrical Department of Marmara University in 1993. He worked in EKA Elektronik A.Ş. as R & D and Product Development Engineer between 1993-1997. He has been working at ABB since October 1997. He worked as an Automation Projects Engineer in ABB until 2000. After that, he worked as a Cement industry key Accoınt Manager and Sales Engineer for Drives and Electric Motors Department until 2004. Between 2004 and 2007, he worked as the Sales Manager of the Department of Electric Motors and Drivers. Between 2007 and 2013 he worked as the Marketing Manager of the Process Industry Division and as Local Business Unit Manager of Metal Industry. From 2014 until February 2018, he worked as Business Development Manager in Drive, Motors, and Robotics Division. As of March 2018, He has been working as ABB Country Sales Head in addition to the Country Sales head he is also responsible for the Industrial Automation Division, one of the four main divisions of ABB, as of November 2018.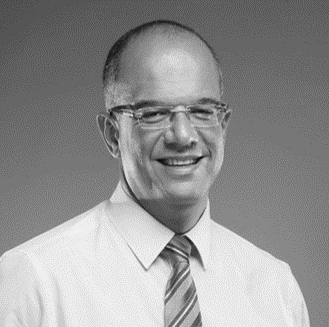 Gökhan Arıksoy
Deloitte, Partner
Gökhan Arıksoy has received Bsc degree of Electronics Engineer at Uludag University in 1993 and afterwards gained important experience in various roles such as Country Manager, Country Sales Director and Sales Manager in companies such as Siemens, SAP and Software AG in Turkey and abroad. Moreover, he has served as a CEO of a software and consulting company and has implemented large scale projects in FSI, telecommunications, FMCG and retail. In 2018 he joined Deloitte Turkey as the technology leader and consulting partner. Arıksoy has also extensive experience in business process modeling and service oriented architecture, big data and business analytics, human capital and corporate performance management, core banking and insurance. In addition to being a blogger in the Harvard Business Review since 2016, Arıksoy is also a member of TUSIAD, who writes mainly on Industry 4.0, blockhain, artificial intelligence, machine learning and deep learning in xTRlarge.

Prof. Dr. Sefer Şener
Istanbul University, Chairman of the Department of Economics of Technology and Industry
Chairman of the Department of Economics of Technology and Industry at Istanbul University, Faculty of Economics, Department of Economics, Prof. Dr. Sefer Şener was born in Amasya in 1970. He graduated from Istanbul University, Faculty of Political Science, Department of Public Administration in 1993. He completed his doctorate studies at Istanbul University, Faculty of Economics, Department of Economics in 2003, and received the title of Doctor. He became an Associate Professor in 2008, and a Professor in 2013. He gave lectures at various universities, including Bahçeşehir University and Beykent University. Sefer Şener has written various articles and books at home and abroad, particularly focusing on Technology, Innovation, Entrepreneurship, European Union and Turkey.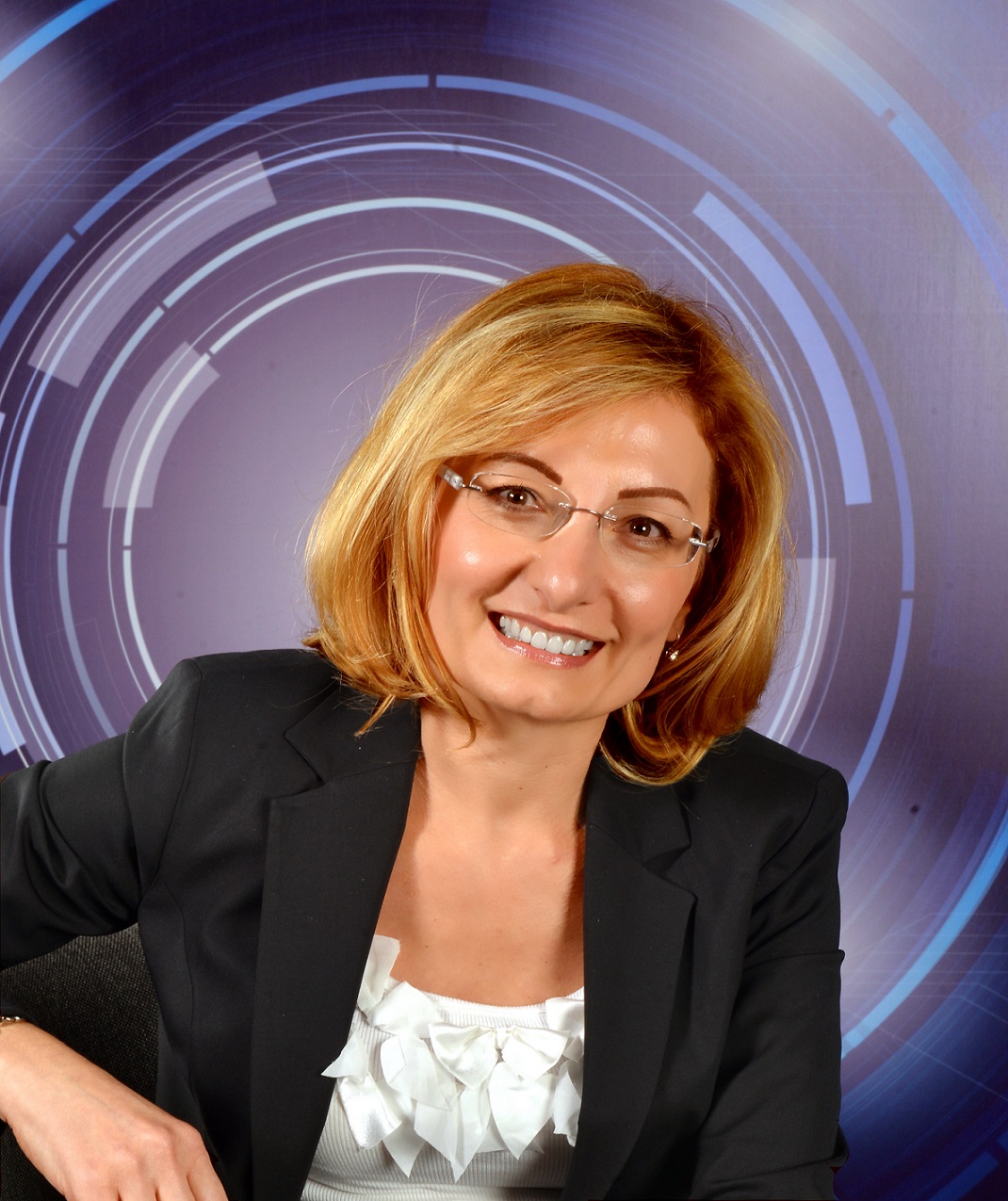 Işıl Yalçın
Head of Ericsson Turkey
Işıl Yalçın has more than 20 years experience in telecommunication technologies in Core, Radio and Transmission areas in Russia and Middle East and Africa markets. Prior to assuming her current role as Head of Ericsson Turkey, Isil held a number of senior and executive roles within Ericsson and as Head of Ericsson North East Africa previously, she was responsible for overseeing the company's activities in Egypt, Djibouti, Eritrea, Ethiopia, Somalia, North and South Sudan. Işıl Yalçın has been working at Ericsson since 1996 and holds a Bachelor of Science degree in Electronics & Telecommunication Engineering and Master of Science degree in Telecommunication Engineering from Istanbul Technical University.

Juilus Waller
Director of EPPA
Julius Waller holds a Masters degree in European Competition Law from the University of Leiden (The Netherlands) 1991. Julius has worked in a variety of capacities on marketing and legal issues at the Dutch Magazine Publishers Associations ultimately as deputy secretary-general. In 1994 he joined EPPA where he continued to specialize in Media, Telecommunications and Technology issues. Milestone projects were, for example, the copyright directive where EPPA defended the publisher interests against the telecom and Internet companies at the height of the Internet bubble. Julius has expertise in major strategic work aimed at the European Parliament or other complex institutional relationships such as comitology and Member States inter-cultural public policy management. He is fluent in Dutch, English, French, and German and speaks reasonable Portuguese.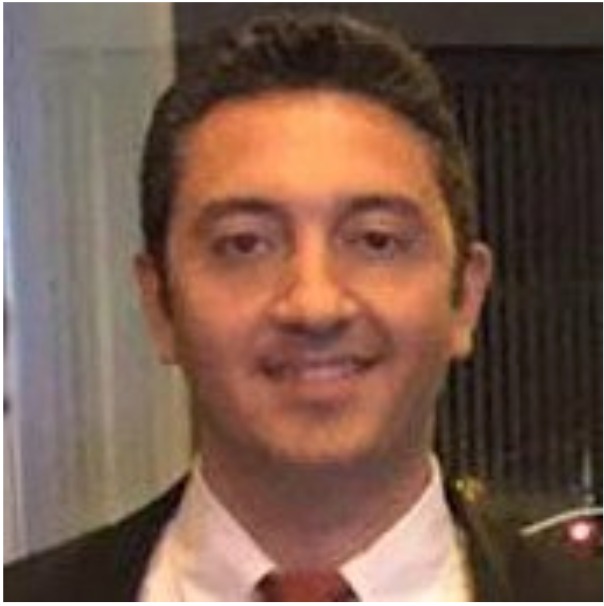 Volkan Vural
Ph.D. Research Scientist, San Diego Supercomputer Center Lecturer, University of California
Dr. Volkan Vural is currently a research scientist with San Diego Supercomputer Center's Cyberinfrastructure Research, Education and Development (CI-RED) group. He is also a lecturer at the Jacobs School of Engineering and Rady School of Management at the University of California, San Diego. Dr. Vural received his B.S. degree in Electrical and Electronics Engineering from ODTU in Turkey. He completed his Ph.D. in Statistical Machine Learning at Northeastern University in Boston. During his Ph.D., studies, he worked with the Computer Aided Diagnosis Group at Siemens Medical Solutions where he developed machine learning algorithms to detect lung cancer, colon cancer and pulmonary embolism. He also has over six years of experience developing algorithms in the financial technology industry both as a team leader and manager.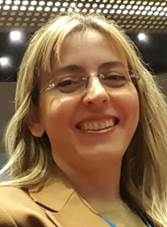 Prof. Dr. Filiz Akyuz
Istanbul University Gastroenterology
Prof. Dr. Filiz Akyuz is currently working in the department of Gastroenterology at the Istanbul University. She graduated in 1993 from the Istanbul University and specialized in internal medicine and gastroenterohepatology at the same institution. She had been a research fellow at the department of gastroenterology in the Catholic University of Leuven in 2006. She has published more than 150 articles and 8 national book chapters and book on various aspects o scientific and clinical gastroenterology. She is faculty member of Turkish Association of Gastroenterology and Inflammatory bowel Diseases Association. She is National representative of ECCO.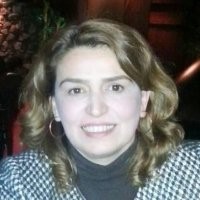 Prof. Dr. Nuray Yazıhan
Coordinator / Head of Research Strategies Commission of Medical Faculty, Ankara University.
She graduated from Hacettepe University Medical Faculty. She received her Doctorate and speciality degree from Osmangazi University Medical Faculty, Physiology and Ankara University Medical Faculty, Internal Medicine-Pathophysiology Departments. In 2009, she became an Associate Professor of Physiology and then in 2012 Associate Professor of Internal Medicine-Pathophysiology. In 2014, she was appointed as full professor of Internal Medicine-Pathophysiology. She is the chairman of the Department of Internal Medicine-Pathophysiology and Department of Interdisciplinary Food, Metabolism and Clinical Nutrition at Ankara University. She studied mathematical modelling in complex systems at Santa Fe Institute and organotrophic invitro organ systems in Heidelberg University. From 2004 onwards, she has been working at Ankara University, Faculty of Medicine, Internal Medicine Division, Pathophysiology Department and Molecular Biology R&D Unit. She is coordinator/head of Research Strategies Commission of Medical Faculty, Ankara University.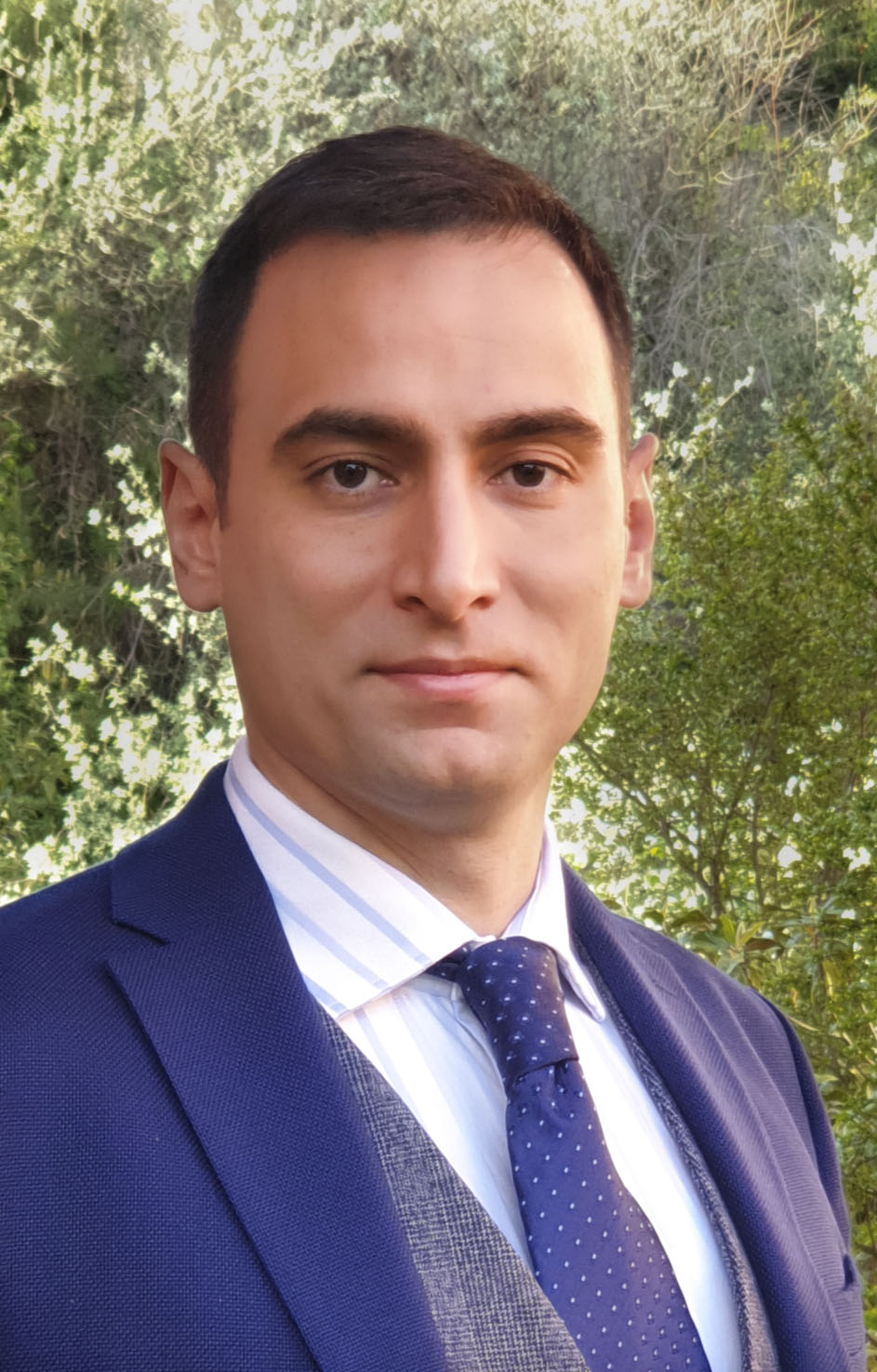 Hüseyin Emre Özsevimli
General Manager of Ozsevimli Consulting Ltd. Sti. - Teknik Hukuk ™
Over 18 years of experience, Hüseyin Emre Özsevimli is a businessman who combines disciplines from information technologies, electronics, marketing and law. In 1998 he attended Computer Engineering Department in Boğaziçi University, with academic education he get a start in business in the software market. By considering self-improvement as a lifestyle, he took education and certificates on System Engineering, Software Engineering, Network Engineering, Electronic Security and Cyber Security. In 2013, he qualified to become a Trade and Patent Attorney, continuing academic achievement he successfully graduated in law from Beykent University. After first graduate degree, he served as the chief operating officer of Krom Technology Investment Corp. which was one of the first professional angel investors in Turkey. He attended many international workshops as the inventor of patented creations like MySaver. Besides academic studies, he realized commercial ventures and achieved large to medium scale projects in software, electronics, marketing and engineering. Furthermore, for 12 years, he served in courts as a sworn expert for thousands of files and maximised expertise in those areas. By courtesy of this knowledge and experience, he launched an idea of a brand new speciality branch in law, where law and engineering is interpolated together and is expected to loom large in international legal literature in the future. Özsevimli is keeping up studies studies mainly on IT law and intellectual property under his brands Güvenlik Fabrikası™ and Teknik Hukuk™. He is married with 2 children.

Halil Tokel
Turkish Technic General Manager Consultant
Halil Tokel has more than 30 years of experience and expertise in civil aviation and defense industry sectors. During this period, he worked in ITU, Istanbul University, Defense Industry Undersecretariat, Prime Ministry, Temsan, Sun Express, Turkish Airlines, Turkish Cabin Interior. Since 2012, he has works as as General Manager Adviser at THY Teknik A.Ş. He is also Vice President of Deik Spain, France and Sweden and Vice President of Saha Istanbul Board and a Member Akip Executive Committee. He graduated from Istanbul Technical University, Department of Aeronautical Engineering. He is currently a graduate of Aerospace and Management Department, and continues his doctorate degree on Management and Organization.