Keynote Speakers

Andrew W. Wyckoff
OECD Director of Science, Technology and Innovation (STI)
Andrew W. Wyckoff, who is the Director of Science, Technology and Innovation (STI) at OECD, oversees the policies of OECD regarding innovation, business dynamics, science and technology, information and communication technology, and conducts statistical studies in this area. Mr. Wyckoff is a former chairman of the Department of Information, Computing and Communication Policy (ICCP) at OECD. Mr. Wyckoff is a citizen of the United States of America. He is a graduate of the University of Vermont, Department of Economics, and later completed his master's studies at Harvard University JFK School of Government.

Prof. Dr. Stefan Schepers
Secretary General, High Level Group on Innovation Policy Management
Stefan Schepers has a professional experience of more than 30 years in public and corporate affairs in Europe. On the public governance side, he worked as the EIPA General Director (European Institute of Public Administration) and offered consulting services to the EU Commission and to governments. He particularly focused on creating sustainable value and profitability, and offered consultancy to multinational companies and trade associations. He has been recently appointed as the Secretary-General of High-Level Group on Management of Innovation Polity, which was launched in December 2011 as an independent, triple-system and temporary initiative by the European Union to develop a European innovation policy. Stefan Schepers is a Belgian citizen, and has an undergraduate degree in Law (University of Leuven, Belgium) and a master's degree in European Studies (University of Strasbourg, France). He completed his PhD studies in Political Science (University of Edinburgh, England). He is a member of various professional organizations, and was elected as a member of European Academy of Sciences and Arts in 2008.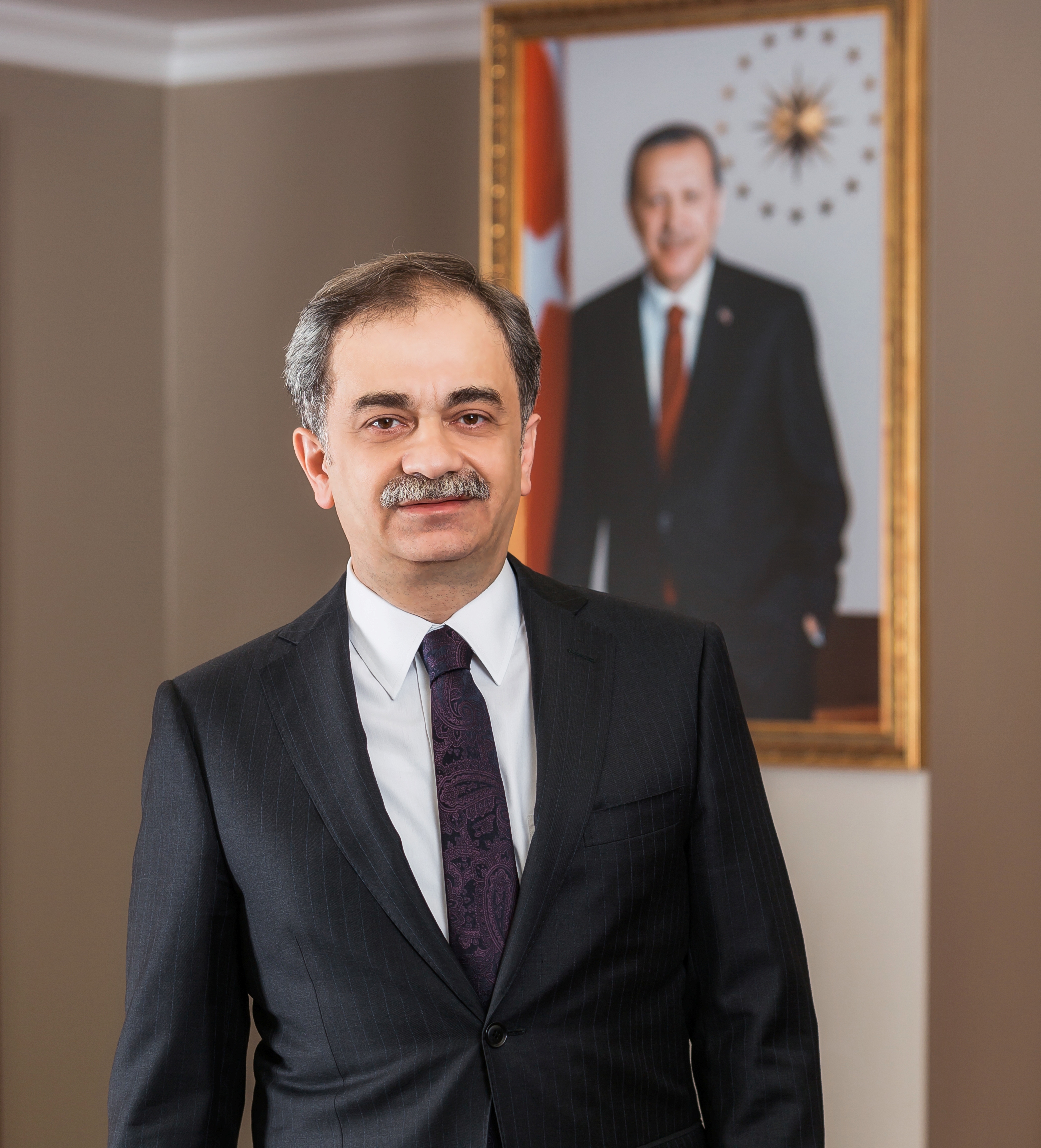 Dr. Hayri Baraçlı
Secretary-General of Istanbul Metropolitan Mayor's Office
He has been a lecturer at Yıldız Technical University, Department of Industrial Engineering since 1999. Baraçlı also held positions as the Member of Executive Board at Sugar Factories of Turkey Corp., project coordinator at Istanbul Metropolitan Municipality, Executive Advisor at the Center of National Productivity, and a member of oversight committee at Turkish Wrestling Federation. Dr. Baraçlı is a member of various non-governmental organizations, and has extensive works on Strategic Management and Planning, Business Management, Restructuring, Reorganization and Human Resources, Feasibility and Studies of Investments, Management of Efficiency, etc. Furthermore, he has served as an assistant to the Rector, Coordinator of Public Relations and as the chairman of the Center for Development of Human Resources at Yıldız Technical University. He was appointed as the General Manager of Istanbul Electric Tunnel and Tramway Enterprise in July 2009. Baraçlı was appointed as the Secretary-General of Istanbul Metropolitan Mayor's Office. He is married with three children and speaks English.

M. Ergün Turan
T.C. President of the Prime Ministry Housing Development Administration
He graduated from Istanbul Technical University, Faculty of Civil Engineering in 1990. During 1999-2014 period, he was a member of Istanbul Metropolitan Municipality (IBB) Assembly from Güngören district. From 1999 to 2005, he served as Deputy Technical Vice President of Güngören Municipality, Member and Chairman of IBB Parliamentary Development Commission, Vice Chairman of IBB and Deputy Chairman of IBB Parliament in 2007-2009. Between 2009 and 2014 he served as Deputy Chairman of IMB Assembly. On April 18, 2014, T.C. He was appointed as the Prime Ministry Housing Development Administration.

Prof. Dr. Mahmut Ak
Rector, Honorary Chairman of the Congress
He graduated from Istanbul University, Faculty of Literature, Department of History in 1987. He received his Doctorate in 1997 and was appointed as an assistant professor at the Department of Modern History in 1999. In 2005, he became an Associate Professor of Modern and Contemporary History. The same year, he started his office as an Assistant Manager at Istanbul University, Institute of Social Sciences (2005-2007). He was the chairman of the Department of History at Istanbul University, Faculty of Literature from 2008 to 2011 In 2011, he was appointed as a professort at the Department of Modern History Prof. Dr. Mahmut Ak was appointed as the Rector of Istanbul University on February 11, 2015.

Prof. Dr. Sedat Murat
Vice Rector of Istanbul University
Prof. Dr. Sedat Murat graduated from Marmara University, Faculty of Economic and Administrative Sciences in 1984. The same year he started his graduate studies on Labor Economics and Industrial Relations at Istanbul University, and the following year he became a research assistant in the same department. Murat wrote a PhD thesis titled "Youth Unemployment in General and in Turkey with its Socio-Economic Aspects", Dr. Nevzat Yalçıntaş assisted as an advisor. Murat received his title of Assistant Professor in 1992, the title of Associate Professor in 1994, and the title of Professor in 2002. Prof. Dr. Sedat Murat has been working as the Chairman of Department of Labor Economics and Industrial Relations since 2008, and as the Chairman of Ethical Board of Public Officers at the Prime Minister's Office. Murat also worked as the Dean of Istanbul University, Faculty of Economics from 2010 to 2012. He has been the assistant to Rector at Istanbul University since 2012.

Ayşem Ertopuz
Turkcell Executive Vice President - Digital Services and Solutions
Ayşem Ertopuz joined Turkcell in January 2016 as Strategic Planning Director. In November 2016 she was appointed Senior Vice President of Digital Services and Solutions. She started her career at Arçelik A.Ş., where she had served as Quality System Engineer between 1993-1997. She started to work in Arthur Andersen in 1997 as Strategic Consultancy Services Manager. Joining Cisco's EMEA Region Organization in 2001 in Belgium, Ayşem Ertopuz took managerial roles in several functions including Strategic Planning, Business Intelligence, Operations and Global Customer Management. She served as the manager of Business Intelligence Group within Cisco's New York based Global Sales Strategy and Planning organization between 2006 and 2015, focusing on the fields of Service Providers sector, market and competition dynamics, business strategy and performance, utilization of digital services in new business models. Ayşem Ertopuz graduated from Middle East Technical University Industrial Engineering Department and received her MBA degree from New York University, Stern School of Business.

Prof. Dr. Kouroush Jenab
Member of IEEE, IIE & SRE, Embry-Riddle Aeronautical University
Kouroush Jenab completed his undergraduate studies at Isfahan University of Technology, Department of Industrial Engineering in 1989. Dr. Jenab completed his graduate studies in IE at Tehran Polytechnic in 1992, and received his PhD degree at the University of Ottawa, Department of Mechanical Engineering. He worked in automobile and advance technology industries as an engineer and manager for 18 years. He participated in the Canadian National Council as a researcher, and took part in various international research projects. Currently, Dr. Jenab is working at the Embry-riddle Aeronautical University in the US, and has published more than 110 articles in various international journals.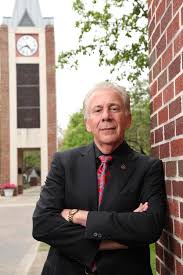 Dr. Louis Agnese
President at University of the Incarnate Word
Dr. Louis J. Agnese. Jr. served as the eighth president of the University of the Incarnate Word from 1985, when at the age of 33 he became one of the youngest college presidents in the United States, until his retirement in 2016, when he was named President Emeritus and Trustee Emeritus. His was the second longest presidential tenure in UIW's 136-year history.
Dr. Agnese holds a Ph.D. in Counselor Education from the University of Pittsburgh; a Master of Education in Counseling and an Education Specialist Degree in Supervision of Counseling Services, both from Gannon University (Erie, PA); and a Bachelor of Art in History and Psychology from St. Mary of the Plains College (Dodge City, KS).
Dr. Agnese was awarded an honorary Doctor of Business Administration degree from South Korea's Woosong University in 2014 and an honorary Ph.D. from UIW in 2016. He had previously received the Distinguished Alumni Award from Gannon University in Pennsylvania and the Outstanding Alumnus of the Year Award from Saint Mary of the Plains College in Kansas.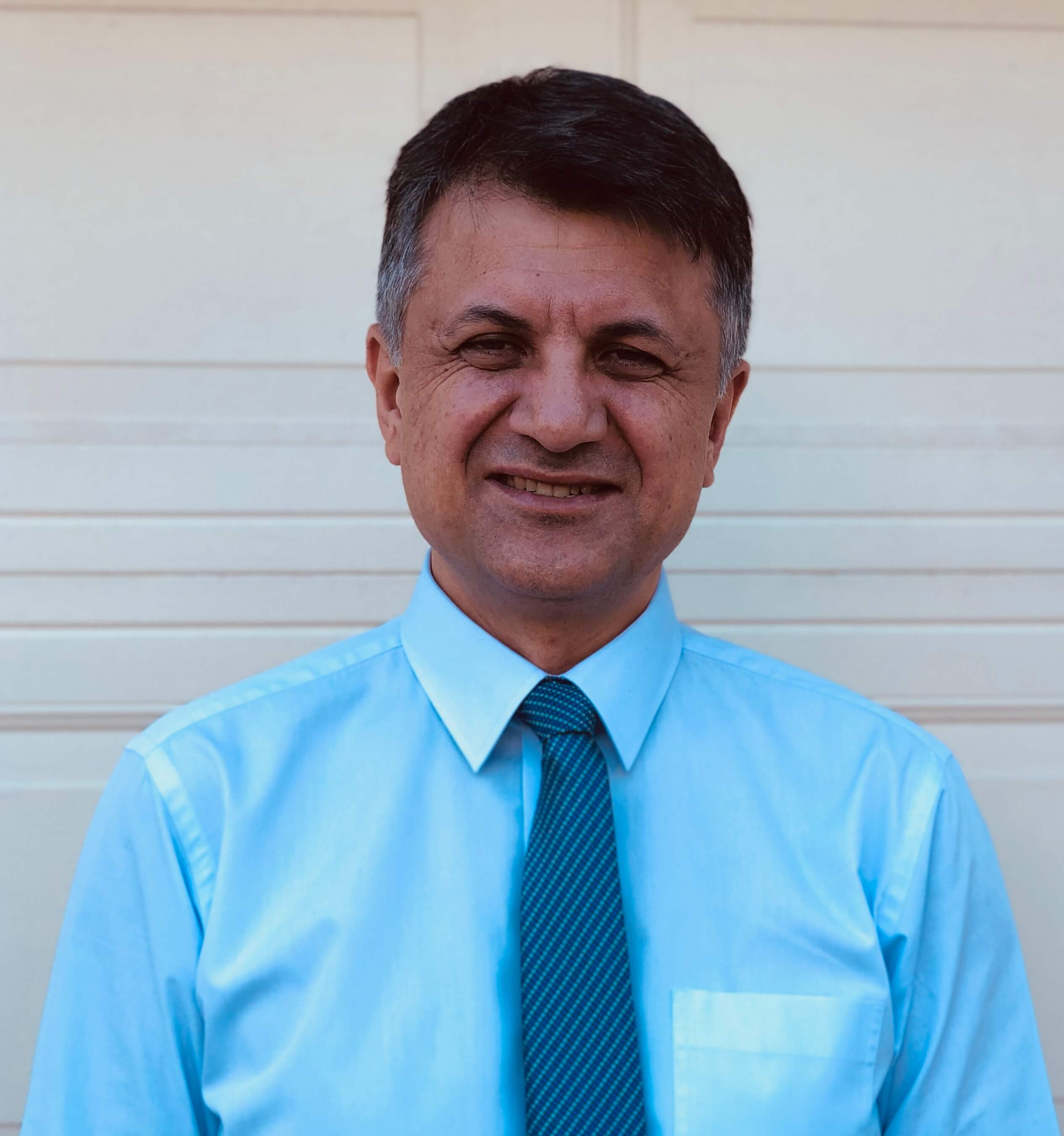 Prof. Murat TAŞ
Prof. San Antonia College
Professor Dr. Murat Taş earned his Ph.D. degree in 2004 from the University of the Incarnate Word in the field of International Education & Entrepreneurship. He has served as a professor, director, and assistant to the president positions in various universities in Texas.
Prof. Tas have been involved in the field of international education and higher education for over two decades. He has been teaching, providing administrative support, and serving the world in the capacity of an instructor, mentor, and an administrator for students, faculty, and staff in higher education, both in the U.S., Turkey, and abroad.
He has experience in developing and maintaining partnerships in Azerbaijan, Brazil, Canada, China, Cyprus, Egypt, France, Georgia, Germany, Greece, Hong Kong, India, Indonesia, Iraq, Italy, Japan, Kazakhstan, Kyrgyzstan, Malaysia, Mexico, Philippines, Saudi Arabia, Singapore, South Korea, Spain, Switzerland, Taiwan, Turkey, UAE, and Vietnam.
Prof. Tas is also leading the Turkish American Association of San Antonio since 2008.

Mehmet Demir
SINBO Small Appliances, Chairman of the Board
Born in 1962 in Antalya, he studied at the Faculty of Economics and Administrative Sciences at University of Vienna. During his studies in Austria he had many commercial activities. In 1984, when he returned back to Turkey, he became a young entrepreneur in Istanbul's most popular commercial center. For 20 years with his visionary perspective enabled him to become one of the most successful businessmen in foreign trade. In 1997, he established SINBO (small household appliances and made SINBO brand a well-known brand in 80 countries and 5 continents. Supported by young designers and engineers, SINBO contributed to raising creativity in the common projects of the world of science. Today, he is president of the Board of Directors and is in charge of 1000 employees and 150 different products with an annual production capacity of 80,000 products. As a socially conscious person he is supporting many Social Responsibility and Awareness Projects. This excitement he has, have been appreciated in the business world and political circles.

Aslan Demir
Kuveyt Türk, Assistant General Director – Strategy
Aslan Demir, who was born in Amasya in 1971, has graduated from Marmara University, International Relations Department. He has completed his postgraduate degree in Sheffield University in England, with his thesis themed "Critical Elements of Strategy Implementation in Banking Sector - Bankacılık Sektöründe Strateji İcrasının Kritik Unsurları". Mr. Demir, who started his career in banking business in 1995 in Treasury Directorate of Kuwait Turk Bank, worked in Treasury Directorate for 6 years, then he continued his career in Project Management and Quality Directorate between 2001 and 2004. He has been appointed as Director of Quality and Project Management in 2005 and continued his career as Group Director of Information Technologies through the reorganization in 2007. As of October 2012, he has been continuing his task as the Assistant General Director who is responsible for Strategy.

Ahmet Hamdi Atalay
HAVELSAN General Manager & CEO
Graduated from Yıldız Teknik University, Electronic and Communication Engineering Department in 1984. Between the years of 1985-1986 he worked as a R&D engineer in TELETAS and in 1987 employed as a Quality Engineer in NETAS. Atalay, continued his career as Quality Manager and Wireless Systems Manager until 2004 and between 2004-2009 he acted as a board member in Information and Communication Technologies Authority. He has worked as an Executive Board Member in NETAŞ, as a Board Member in KRON Telecommunication INC and as HAVELSAN Board Member for three years each. Between 2010-2015, he was the General Manager of PROBIL Information Technologies INC. Ahmet Hamdi Atalay has been chairing the Information Security Association Board since August 2012. Ahmet Hamdi ATALAY has also served as; Computer Software Assembly Member in the The Union of Chambers and Commodity Exchanges of Turkey, Transportation, Maritime and Communications Ministry's R&D Evaluation Board member, and Fencing Federation Board Member.

Ergün Kırlıkovalı
Founder & President at IPI
Born in Izmir, Turkey, in 1952. Received B.S. in Chemistry, Bogazici University, Istanbul, Turkey, and M.S. in Polymer Science, the University of Manchester, England. Conducted research on polymers: Chemie Linz, Austria and DSM, Holland. Worked as product development chemist for various polymer companies in San Francisco, Los Angeles, and New York. Established his own company for research, development and manufacturing of new polymers for aerospace. An avid practitioner of innovation - having supplied to the industry in the past 32 years dozens of products he invented—he believes that innovation is not necessarily confined to one's genes, as commonly asserted, and that it is, to a large extent, teachable. He thinks prosperity can only come from added value that is generated when innovation, supported by R & D, is applied through entrepreneurism.

Haydar N. Çolakoğlu
TEB Holding Corp., Member of the Executive Board
He is the assistant chairman of the executive board at Egegaz and Çolakoğlu Metallurgy. He is also a member of the executive board at Türk Ekonomi Bank (TEB) Holding. Mr. Çolakoğlu is a graduate of economics and finance at Princeton University. He is a member of Endeavor, which encourages global entrepreneurship. Mr. Çolakoğlu also actively cooperates with angel investment platforms and businessmen associations in Turkey to promote entrepreneurship in information and science.

Süleyman Orakçıoğlu
Orka Holding, Chairman of the Executive Board
After graduating from Atatürk University, Department of Management, he founded ORKA Textile Industry and Tourism Trade Corp. with his brother Halidun Orakçıoğlu in 1986. Chairman of the Executive Board of ORKA Textile and creator of the Damat-Tween brands, Orakçıoğlu received the award of the Industrialist and Businessman of the Year in 1998, and the award of the Businessman of the Year in 2000. Süleyman Orakçıoğlu was also a finalist in the "World Entrepreneur of the Year" competition, which has been held by Ernst & Young to acknowledge successful entrepreneurs for 17 years, and which has included Turkey since 2004, and he won the Entrepreneur of the Year award, which is still the first and only comprehensive business awarding program of the world. Süleyman Orakçıoğlu was ranked among the top 30 entrepreneurs in Europe by the students of University of Aarhus, Denmark in 2003. He also took part in the "Innovating Europe" project.

Prof. Dr. Sefer Şener
Istanbul University, Chairman of the Department of Economics of Technology and Industry
Chairman of the Department of Economics of Technology and Industry at Istanbul University, Faculty of Economics, Department of Economics, Prof. Dr. Sefer Şener was born in Amasya in 1970. He graduated from Istanbul University, Faculty of Political Science, Department of Public Administration in 1993. He completed his doctorate studies at Istanbul University, Faculty of Economics, Department of Economics in 2003, and received the title of Doctor. He became an Associate Professor in 2008, and a Professor in 2013. He gave lectures at various universities, including Bahçeşehir University and Beykent University. Sefer Şener has written various articles and books at home and abroad, particularly focusing on Technology, Innovation, Entrepreneurship, European Union and Turkey.

Juilus Waller
Director of EPPA
Julius Waller holds a Masters degree in European Competition Law from the University of Leiden (The Netherlands) 1991. Julius has worked in a variety of capacities on marketing and legal issues at the Dutch Magazine Publishers Associations ultimately as deputy secretary-general. In 1994 he joined EPPA where he continued to specialize in Media, Telecommunications and Technology issues. Milestone projects were, for example, the copyright directive where EPPA defended the publisher interests against the telecom and Internet companies at the height of the Internet bubble. Julius has expertise in major strategic work aimed at the European Parliament or other complex institutional relationships such as comitology and Member States inter-cultural public policy management. He is fluent in Dutch, English, French, and German and speaks reasonable Portuguese.
Zeki Çiftçi
Deputy Director General of TRT
Zeki Çiftçi who was born in 1961 in Çanakkale, Turkey, graduated from Electrical and Electronics Engineering, Middle East Technical University in 1985. He has MS Degree from same department with the Thesis "The Cellular Automata Simulator for Personal Computers". He has Ph. Degree from Electronics and Computer Education Department of Gazi University with the Thesis "The Simulation of Shrinkers by One Dimensional Cellular Automata in Real Time" in 2002. He started working in Development Bank of Turkey, DBT, in 1987 as Assistant Expert. He worked as Expert, Senior Expert, and Manager in DBT respectively. He was appointed as the Director of Project Follow-Up II (Tourism) Directorate in 1997 and Director of Technology Follow-Up and Research Directorate in 2006. In between 2007-2012 he worked as Manager of Information Technologies Department in Turkish Grand National Assembly. He is still serving as the Deputy Director General at TRT in Ankara since 2012. He is also a board of member DBT.

Halil Tokel
Turkish Technic General Manager Consultant
Halil Tokel has more than 30 years of experience and expertise in civil aviation and defense industry sectors. During this period, he worked in ITU, Istanbul University, Defense Industry Undersecretariat, Prime Ministry, Temsan, Sun Express, Turkish Airlines, Turkish Cabin Interior. Since 2012, he has works as as General Manager Adviser at THY Teknik A.Ş. He is also Vice President of Deik Spain, France and Sweden and Vice President of Saha Istanbul Board and a Member Akip Executive Committee. He graduated from Istanbul Technical University, Department of Aeronautical Engineering. He is currently a graduate of Aerospace and Management Department, and continues his doctorate degree on Management and Organization.

Elif Saygılıer
TRT NEWS
Journalist, Producer, Presenter, Correspondent, Economy Editor at Turkish Radio and Television Corporation
After graduated from Ankara University, Faculty of Engineering, Department of Physics Engineering in 1998, Saygılıer started her career at Turkish Radio and Television Corporation in 1999 as correspondent at Istanbul TRT News Center. In 2000, she participated in BBC Academy – Journalism and Broadcasting Program and in 2002, she attended to the news and reporting program of the Europe Broadcasting Union (EBU). Saygılıer served from 2000 to 2007 as finance and money market expert correspondent at Istanbul Stock Exchange (BORSA ISTANBUL) and she conducted several radio and TV live economy programs during this period. Along with the editorial finance-related broadcasts at TRT, she continues to produce and present "Economy 7/24" daily economy program and the weekly "İşten İçten Sohbetler" series at TRT.